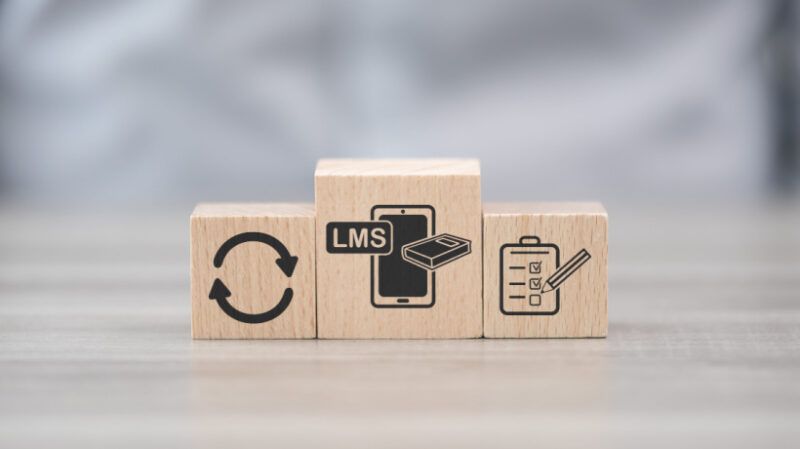 What Is A Performance Learning Management System?
For decades, Learning Management Systems (LMSs) have been, and continue to be, successful in compliance management. But the legacy way of thinking has failed in getting learners to consume and apply the content learned in a correlated way to continually drive business performance. Both leaders and learners alike are tired of uninspiring training and having to wade through an overload of content just because they are told to. In fact, leaders believe that perceived irrelevance and learning lacking direction has encouraged employees to believe that training has no real-world application. You can use a Performance Learning Management System (PLMS) to change how L&D is perceived.
A PLMS allows organizations to address the topics of performance and learning in one platform. Leaders can perform continuous assessments to improve employees' learning, based on company and role-based capabilities. Specifically, a Performance Learning Management System is used in six main ways.
Before learning
To discover, define, assess, and map learners' organizational and role-based capabilities.
Manage learning
To facilitate and manage all learning opportunities beyond eLearning, including coaching, in-person courses, and key interactions that can be shared as learning assets.
Assess learning
To identify and measure role-based capabilities aligned with business priorities and performance.
Embed performance management
To link learning and performance by demonstrating real-world uses of learning and a historical progression of learners' capabilities.
Multi-stakeholder learning
To tailor training for external and internal stakeholder groups, while maintaining both groups within the same account.
Workflow automation
To automate workflows such as learning management, administration, and performance measurement, as well as the assignment and recommendation of learning and specific capabilities.
What Makes A PLMS Different?
Let's dive into the six core functions of a PLMS in more detail.
1. Before Learning
The key difference between a PLMS and legacy systems is the focus on capabilities. A capability is defined as the combination of personal and technical skills, knowledge, processes, tools, and behaviors that are necessary for an organization's success. Skills are a crucial component of this, but their application needs to be demonstrated. A PLMS allows leaders to define and measure their capabilities (both functional and organizational) in terms of proficiency or competence.
2. Manage Learning
Traditional LMSs focus more on the management and completion of eLearning. On the other hand, a PLMS captures both management and completion rates, as well as an evaluation of learning.
3. Assess Learning
PLMSs enable organizations to get baseline assessments of capabilities, for both organizational needs and individual, specific roles. This is a basis for linking capability directly to your learning assessments through formal or informal training.
4. Embed Performance Management
Learning Management Systems independent from performance management technology tends to lead to redundancy in data and a lack of objective performance and analytics reporting. PLMSs change this. A PLMS embeds the performance conversation with the learning conversation, making it easier to prove ROI.
5. Multi-Stakeholder Learning
High-performing organizations excel with all stakeholders, both internal and external. Stakeholders could include employees, leaders, shareholders, partners, or customers. Traditional LMSs can deliver training to some of these groups, but PLMSs are able tailor learning to all, enabling greater efficiency, simplification, and high performance.
6. Workflow Automation
A PLMS enables organizations to become efficient, allowing them to cut out the fat and focus solely on the task at hand. This means using technology to enable an efficient, streamlined process in learning, data collection, and performance measurement, which would have otherwise been kept separate or manually performed.
PLMS FAQs
I've just started researching capability building. Can I use a PLMS?
Yes. For a lot of PLMS users, the core LMS was a starting point. A PLMS gives all the benefits brought by a legacy LMS, but can also scale with the business as learning maturity increases.
My organization invests heavily in building skills. Can we still use a PLMS?
PLMSs focus on capabilities rather than skills, as capabilities are the only data-backed example of learning impacting business performance, but it's not an either/or situation. It's widely accepted skills play a crucial role in driving performance—they just can't do so in isolation, which is where capabilities come in. A PLMS lets you easily import capability definitions, including definitions for each level of proficiency.
Is PLMS just another example of marketing wordplay?
What makes a PLMS distinct from the rest of the market is how it's actually built. A PLMS must meet its six core function requirements—that is, before learning, managing learning, assessing learning, embedded performance management, multi-stakeholder learning, and automated workflows. The PLMS provider's main principles have to be about improving performance, rather than upskilling or the management of learning.
How does a PLMS fit with existing HR technology?
A PLMS can be used alongside existing legacy systems as a subcategory of the broader LMS. It can integrate with traditional HR management systems (including payroll systems) as well as other legacy systems.
How is modern AI incorporated in a PLMS?
LMSs use AI to create more (more learning briefs, content, and admin assistance). On the other hand, PLMSs use innovative generative AI systems to assist organizations in identifying and optimizing capabilities in the workforce. The AI prompts users with targeted discovery questions, aligning with overall business or departmental strategies so that it can tailor recommendations to the organization's strategy, problems, priorities, and Key Performance Indicators.
Editor's Note: Check out our directory to find, choose, and compare the eLearning Industry's Top LMS Software.