What Should You Add To Your Compliance Training Checklist?
Every organization knows that they should have a solid compliance training program to uphold industry regulations and ensure employees' well-being. But how do you get started, and which software do you need to maximize ROI and improve employee engagement? This compliance training checklist by 360Learning covers all the fundamentals so that you can launch a successful program and make the process more manageable.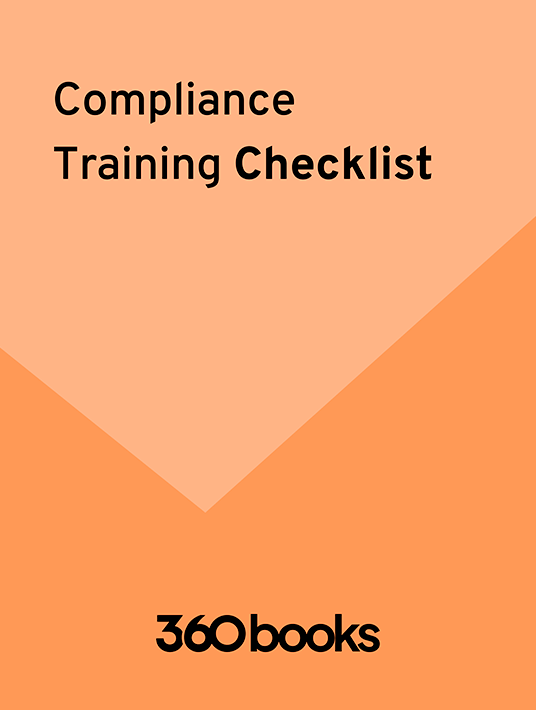 eBook Release
Compliance Training Checklist
Never miss a critical step again by checking off all the necessary compliance trainings.
Why Compliance Training Isn't Just About Ticking The Boxes
A compliance training checklist is a valuable tool to implement in your strategy. However, when it comes to the content you cover and the support resources you provide, facilitating practical application should be the ultimate goal. It's not merely about going through the motions and renewing certifications in case of an audit. Every member of your team should receive ongoing compliance training to ensure that they're up to date with policies, protocols, and processes. You must also cover cultural aspects of compliance such as diversity and inclusion. Doing so helps you retain top talent, attract qualified candidates, and create a safe and collaborative work environment.
About This eBook
How do you create training that aligns with specific roles and responsibilities? Which essential topics should you cover? How do you find the right tech for the task? Here's a sneak preview of what you'll find inside this guide by 360Learning:
What Is Compliance Training?
Cultural Training In The Workplace
Legal Training Essentials
Safety Training Overview
Get Your Copy
Download the Compliance Training Checklist today to keep your team in the know and mitigate workplace risks. You'll also learn how to overcome the common challenges of compliance training, how to identify the right time to provide L&D resources, and tips to develop a consistent framework that allows you to embed compliance into your company culture.