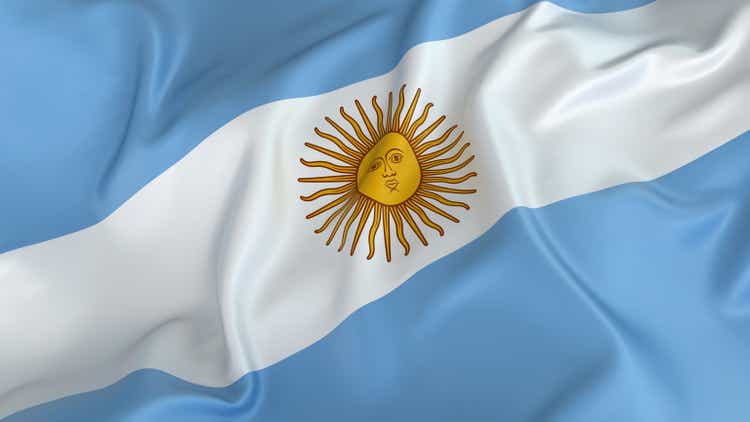 YPF (NYSE:YPF) closed -6.6% in Monday's trading after the ruling party's candidate in Argentina's presidential election pulled an upset victory in the first round of voting, prompting concerns about the continuation of free-spending policies that have driven triple-digit inflation.
Argentina's bonds fell as much as 10% and were trading at ~$0.25 on the dollar before bouncing back slightly, while the Argentine peso's black market exchange rate, which is widely used by locals to buy scarce dollars, was trading at ~1,075 per dollar, from ~900 before the vote, according to The Wall Street Journal.
Current Economy Minister Sergio Massa, the ruling Peronist coalition's candidate, surprised analysts by finishing first in the first-round election with ~37%, while Javier Milei, a libertarian economist who has pledged to cut spending and taxes, came in second with 30%; both men qualified for a runoff next month, with the winner taking office on December 10.
"We continue to see YPF as the most levered play to Argentina's presidential election," Jefferies analysts said.
More on YPF Sociedad Anónima