'Superfog' near New Orleans blamed for highway crashes that killed at least 7 Associated Press (furzy)
California Moves Ahead of the FDA in Banning Common Candy Additives KFF Health News
Nanocarriers study shows antibodies against polyethylene glycol in 83% of the German population PhysOrg (fk). !!!!!
Biggest cervical cancer drug advance in 20 years hailed BBC
Major Study Claims to Identify The Root Cause of Obesity: Fructose Science Alert (David L)
Toddler formula lacks nutritional benefits, expert pediatrics group says Washington Post (Kevin W)
Empress Elisabeth and the Archives of Anorexia Los Angeles Review of Books (Anthony L)
OFF-BEAT POETRY: RHYTHMIC GAMES IN HORACE, HOMER AND VERGIL Antigone (Anthony L)
#COVID-19
Masks Work. So What Went Wrong with a Highly Publicized COVID Mask Analysis Scientific American

Is Recovery Just the Beginning? Persistent Symptoms and Health and Performance Deterioration in Post-COVID-19, non-hospitalised University Students – A Cross-Sectional Study MedRxiv Jason Boxman, from Water Cooler:

Beyond the two-year mark, physical health and error rate continued to improve, while mental health began to deteriorate. Fatigue and reaction time continued to decline. Overall, our findings suggest that some effects of contracting COVID-19 can persist or even deteriorate over time, even in younger individuals who had mild cases that did not require hospitalization.

As we are hit with yet another Covid wave, I want to reflect on the promises of herd immunity by infection, with special consideration of claims that pre-existing cross-reactive T cell immunity to other coronaviruses was aiding in achieving the herd-immunity threshold

— AJ Leonardi, MBBS, PhD (@fitterhappierAJ) October 23, 2023
Climate/Environment
China?
European Disunion
🇩🇪 – Germany's third most popular politician, Sarah Wagenknecht, announced the creation of a new party that advocates lifting sanctions on Russia and against arms supplies to Ukraine.

The announcement was made on Monday at a press conference of the new political union. The… pic.twitter.com/vS6pcmwDFO

— il libanese (@Ramy_Sawma) October 23, 2023

Bjorn Andreas Bull-Hansen – Europe Is About To Blow Up Rumble (Chuck L)
Old Blighty
Sunak will pay the price for valuing LinkedIn luvvies over real life issues Telegraph (BC)

UK's Labour Party shaken by string of resignations over stance on Gaza Anadolu Agency (Erasmus)
Gaza
The smoke-filled air, the panicked screams. The terror. The carnage.

You can read about Israeli air strikes, but until you see images of them, you cannot comprehend their destructiveness. pic.twitter.com/EpziB6zE70

— Alan MacLeod (@AlanRMacLeod) October 23, 2023

this video. her words. the sound of bombs in the distance. the magnitude of this loss. pic.twitter.com/InEbRpDP16

— Mohammed El-Kurd (@m7mdkurd) October 23, 2023

Israel Hamas war: No second aid convoy enters Gaza despite reports, says UN Euronews (furzy)

Genocide Unfolding Craig Murray (Erasmus)

* * *

Per below, I read the latest statements out of Iran as changing the trigger in light of delay, that starving and continuing to shell the population in Gaza would also produce action. The death count will inevitably accelerate as water and food run out. It seems likely that there are other triggers Iran and its allies are firming up, like a set level of deaths:

Wow!!

US official tells Yonatan Touval that Israel's ground invasion has been delayed to give the US time to prepare for the broader regional war Israel's invasion of Gaza will spark.

Hence, I assume, Biden's refusal to call for deescalation… https://t.co/yPEJC77LNz

— Trita Parsi (@tparsi) October 24, 2023

Ep. 33 Looks like we're actually going to war with Iran. Are we ready for this? pic.twitter.com/Ap09hWnvnj

— Tucker Carlson (@TuckerCarlson) October 23, 2023

‼️ Israel has launched multiple strikes against the Syrian airports at Damascus and Aleppo — presumably to preclude Iranian arms shipments into the region.

So the Russians have made available to the Iranians their airbase at Khmeimim.

This is a potentially MAJOR development. https://t.co/CoIuYOparT

— Will Schryver (@imetatronink) October 23, 2023

Intelligence shows Iranian-backed militias are ready to ramp up their attacks against US forces in the Middle East CNN (furzy). It takes "intelligence" to work that out?

Is Israeli president waving a disingenuous 'False Flag'? Does finding on dead Hamas fighter "instructions on how to produce chemical weapons" seem credible? Or might it harbinger future use by Israeli troops trying to flush out fighters from Gaza tunnels? https://t.co/39svUg8DVf

— Ray McGovern (@raymcgovern) October 23, 2023

* * *

Hamas shows off entire bunker room floor covered with U.S./Swedish M136 LAWs, British/Swedish NLAWs, and possibly U.S. M141 rocket launchers. Jacob Dreizin

Watching "experts" on CNN talk about urban warfare in Gaza is like watching a casual golfer talk about the PGA: lots of enthusiasm, zero knowledge or insight.

Israeli soldiers will be slaughtered.

— Scott Ritter (@RealScottRitter) October 23, 2023

* * *

Let my people in. Why Gazans are not welcome in Arab world Insider (Li)

Von der Leyen doubles down on pro-Israel stance, lashes out at Iran Politico (Kevin W)

The End of Netanyahu Atlantic (furzy)

The Reckoning That Is Coming for Qatar Atlantic (furzy)

View from Delhi: Why Biden lied on Gaza hospital attack International Affairs (Chuck L). See Larry Johnson arguing why the attack was very likely made by Israel here and Scott Ritter here.
New Not-So-Cold War
Amir Weitmann, head of Israel's ruling Likud Party, promises revenge on Russia for insufficient support of Israel in an unhinged live RT interview.

He stated "we will do everything to make sure Ukraine wins!"

He states; "Russia will pay the price!" "Russia supports Nazis!" pic.twitter.com/xDdU7BLh0t

— Meagan Brown ✝️🇮🇱🇵🇱🇺🇦🇺🇸 (@MeaganABrown) October 19, 2023

From Politico's morning newsletter:

EUROPE'S ARMS MAKER: Amid sustained war at home and boiling conflict in the Middle East, Kyiv doesn't just want to keep gobbling up arms and aid from Western allies. It wants defense contractors to invest locally and help build out a modern arms industry, amid a horrific live business case, the country's Minister of Strategic Industries Oleksandr Kamyshin told Playbook in an interview in Berlin.

Shifting production: "The free world should be producing enough to protect itself," Kamyshin told us, adding that the way to do that is to ramp up output and shift production to where it's needed — close to the front lines. The plan is to get major defense players, such as Germany's Rheinmetall, to sign joint venture deals as a foil to the kind of agreements Russia is signing with the likes of Iran and North Korea to feed its army.

Yorkshire Wildlife Park: Lions could move from Donetsk to Doncaster BBC. Looks like a Ukrainian squillionaire abandoned his pets.
Big Brother is Watching You Watch
Imperial Collapse Watch
All the notional discussion of US order of battle is extremely tiresome. Basically nothing is paper strength in US arsenal. As an example our tank division in Germany is literally fake. The tanks are all warehoused in Texas and the last transport was decommissioned years ago.

— A Tennessean in King Arthur's Court (@inarthurscourt) October 23, 2023

Iowa City schools releases 68 book titles removed from school libraries The Gazette (furzy)
Trump
Trump Goes All in on Xenophobic Christian Nationalism in New Hampshire New Civic Rights Movement (furzy). Hoo boy.

Liz Cheney: Democracy Is Doomed Under a Second Trump Presidency Rolling Stone (furzy)
Biden
The President's Taunt to Show Him the Money May Have Just Backfired Jonathan Turley (Chuck L)
Behind the Curtain: Rattled U.S. government fears wars could spread Axios. Lambert posted this when it was fresh, but worth reading again. Alexander Mercouris discussed this piece at length in his latest broadcast. Telling that the paranoid Administration regards their slipping control over the famed narrative as a weapon being deployed against them, as opposed to it becoming increasingly apparent to mere mortals that most of the soi-disant kings are prancing about naked.
GOP Clown Car
Our No Longer Free Press
US Government & NewsGuard Sued by Consortium News Consortium News. Filing here. I wish them luck, but the legal representation looks seriously underpowered.

Black Lives Matter and freedom of speech in the USA on the Palestinian question Gilbert Doctorow

Romanian journalist in Israel ducking for cover from Hamas attacks…. while people casually walk in the background. pic.twitter.com/y3DIpjzE5u

— DD Geopolitics (@DD_Geopolitics) October 22, 2023
'The customer is the loser' in the new hotel industry, where the rooms are dirtier, the prices are higher and you're getting less service, analyst says Fortune (Kevin W)
Why it is time to retire Dr Copper Economist (Dr. Kevin)
Regional bank carnage and recent rise in auto delinquencies to long-term historical highs indicate U.S. economy slowing significantly.
Recession in 4th quarter.
Best investments are equity arbs (CPRI and SGEN. VMW a long shot). I'm seriously considering regional banks again. 1/2

— Bill Gross (@real_bill_gross) October 23, 2023
Japan Investigates Google Over Alleged Antitrust Violations Bloomberg
AI
Smart coop AI 'Albert Eggstein' can now translate your chooks' chatter New Atlas (David L)
The Bezzle
Class Warfare
The Moral Authority of Marc Rowan: The private equity billionaire is leading a boycott of an Ivy League oligarch factory over a Palestinian literary festival it held last month. Maureen Tkacik. Today's must read.

America's pharmacy deserts: Rite Aid, CVS and Walgreens will shut more than 1,500 stores due to crime and competition – leaving MILLIONS without access to healthcare Daily Mail (Kevin W)

No NYT, thousands of people with full-time jobs living in their cars in parking lots because that's all they can afford isn't a "form of affordable housing" it's still homelessness, suffering, and unnecessary cruelty. pic.twitter.com/rb0UdsGoZD

— Housing 4 All is Hot (@ahouse4all) October 22, 2023
Antidote du jour: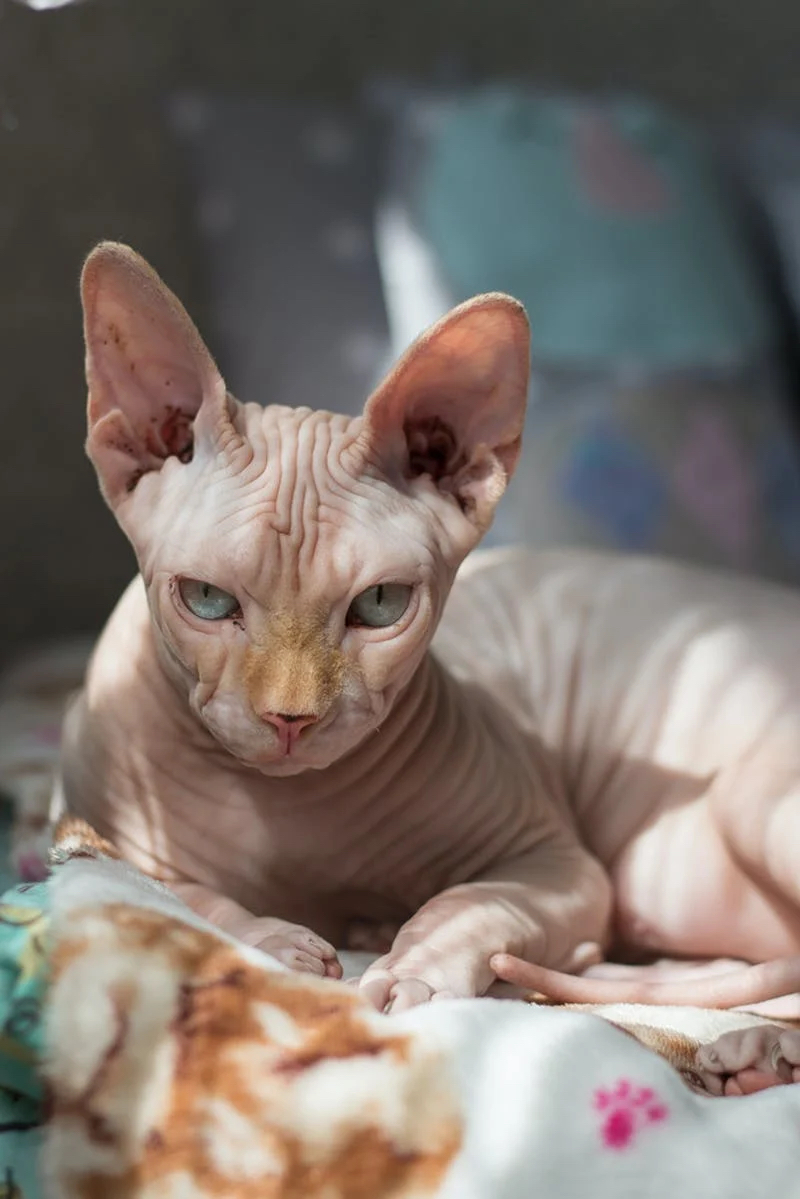 And a bonus (Chuck L):
There is safety in numbers

These juvenile striped eel catfish glide across the ocean floor like one giant animal, a daunting sight for predators

In this undulating dense entity, the vulnerable protect each other until each is mature and independent 1/
pic.twitter.com/66r9hahhFA

— Science girl (@gunsnrosesgirl3) October 22, 2023
And a second bonus (Chuck L). I love the vertical takeoff:
Snow leopard mom pretending to be scared when her cub sneaks up on her to encourage them to keep practicing their stalking skills.. pic.twitter.com/lwguZ56hMd

— Buitengebieden (@buitengebieden) October 21, 2023
See yesterday's Links and Antidote du Jour here.