New York City is the energetic pulse of the United States. Known for its dynamic culture, captivating history, and mesmerizing arts scene, as well as the famous shopping streets, skyscrapers and the massive New Year's eve parties all over the city.
Amidst those skyscrapers, vibrant neighborhoods, and bustling avenues, a unique form of artistic expression thrives – NYC's street art scene. Let me tell you about it.
This urban canvas, teeming with diverse styles and powerful narratives, invites locals and visitors alike to explore.
Even better, experiencing this facet of the city's culture can be done on a budget, making it one of the excellent tips for enjoying New York on the cheap.
Let's embark on this vibrant journey of the best street art and uncover the creative heart of NYC.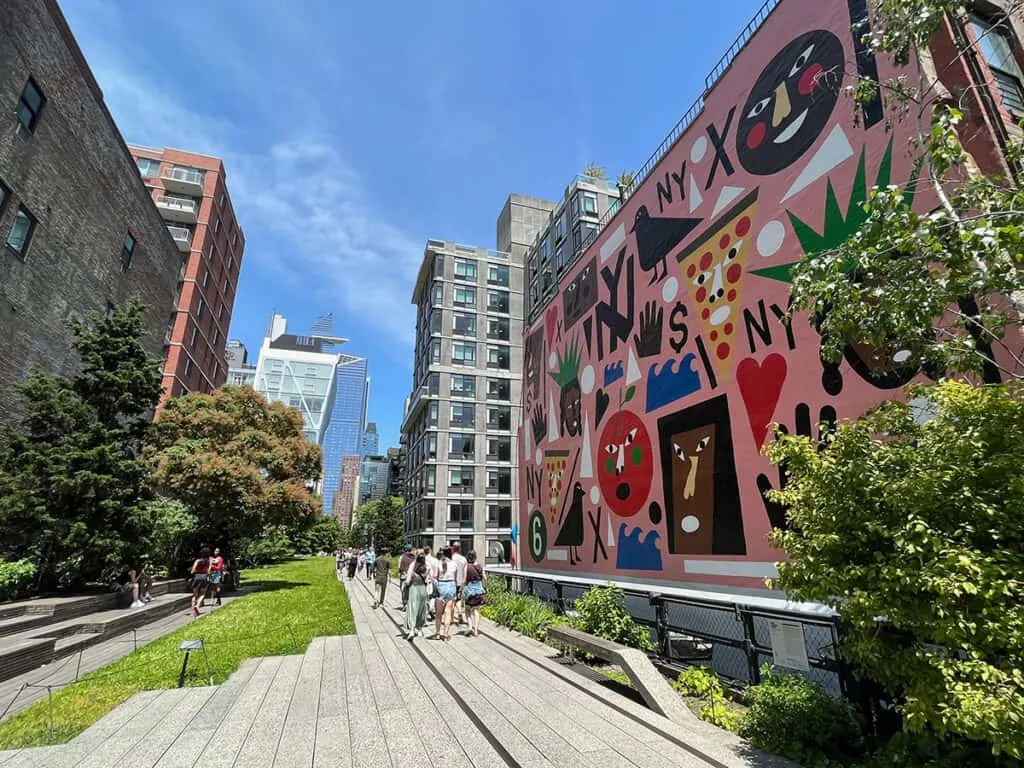 The historical roots of NYC's street art scene
Street art in New York City has a rich and storied past, a fascinating interplay between artistic expression, social commentary, and activism.
In the late 1960s and early 70s, this form of art started making its mark on the city, born out of the socio-political turbulence of the times.
Graffiti became a medium for marginalized New York graffiti artists and groups to voice their struggles, frustrations, and dreams, creating vibrant narratives on the city's walls and subway cars.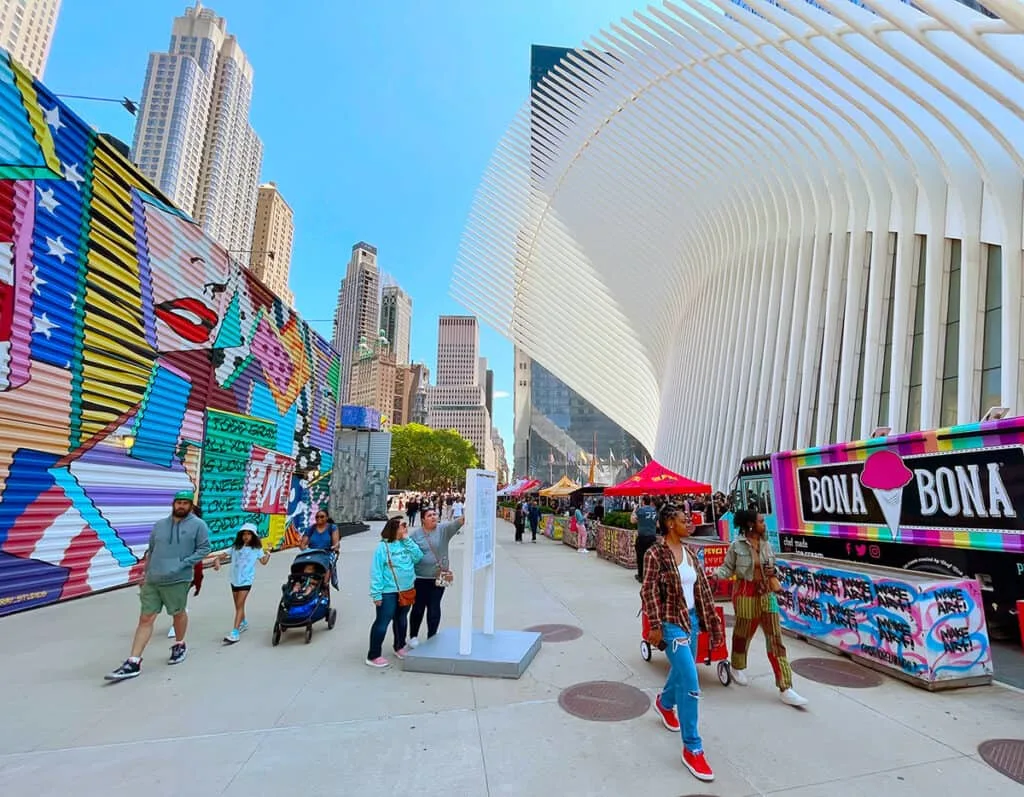 Pioneering first street artists like TAKI 183 and CORNBREAD started tagging their names across the city, sparking a new wave of creativity.
The early 80s saw the street art movement gaining traction with new murals, and famous street artists like Jean-Michel Basquiat and Keith Haring transitioned from the streets to the galleries, bridging the gap between the underground scene and the mainstream art world.
Their pioneering work transformed perceptions, setting the stage for the evolution of NYC's street art scene that we see today. A similar story in Phildelphia, took a genre of graffiti artists and taggers and turned them into sought-after mural and building artists by celebrating and fostering their talents.
A street art walk in Philly is a fun thing to do when you're in town.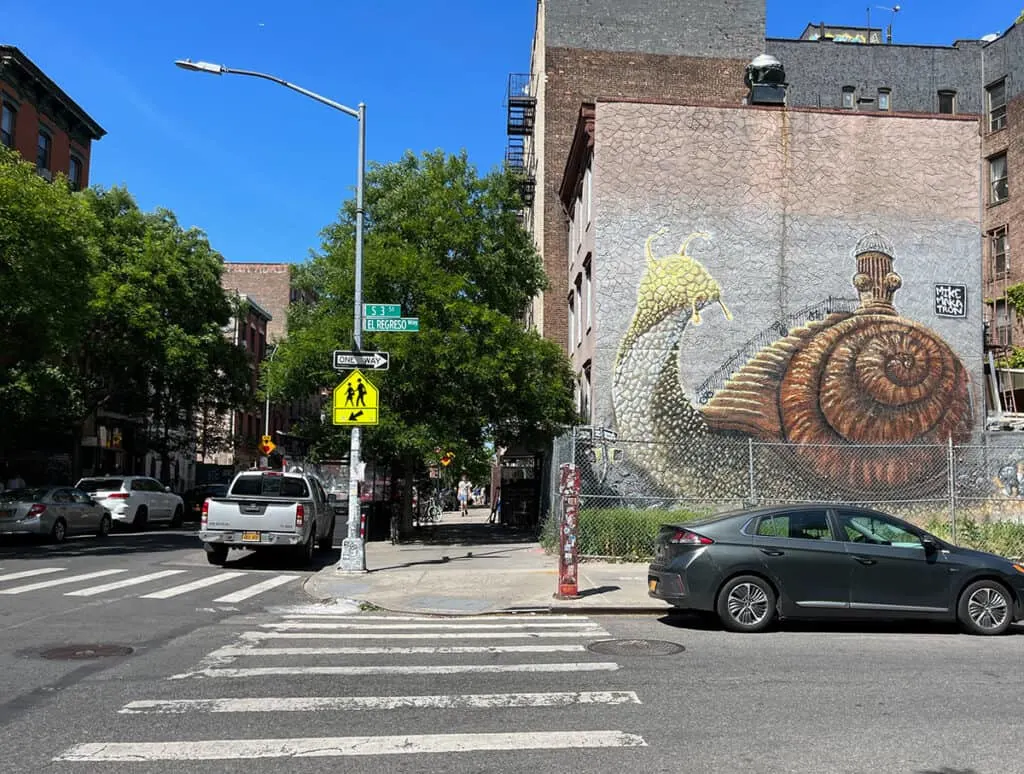 Evolution and diversity of the NYC Street Art Scene
The street art scene in NYC has witnessed an impressive evolution over the decades, embodying many styles, themes, and techniques.
From the bold graffiti tags and intricate murals of the early work to today's diverse range of graffiti, stencils, wheat-pasting, and stickers, the scene has flourished into a vital part of the city's cultural identity.
International and local artists continue to push the boundaries, using their work as a platform to explore complex social issues, challenge conventions, and engage with their communities in innovative ways.
The shift in perception of street art has morphed from a sign of urban decay to a respected and celebrated form of artistic expression. 
Today, exploring the city's street art can easily be coupled with staying in one of these New York's affordable yet great hotels, allowing visitors to immerse themselves in the city's culture without breaking the bank.
This progression and burgeoning respect for the art form hint at even more exciting developments in the future, showcasing the boundless potential of NYC's street art scene.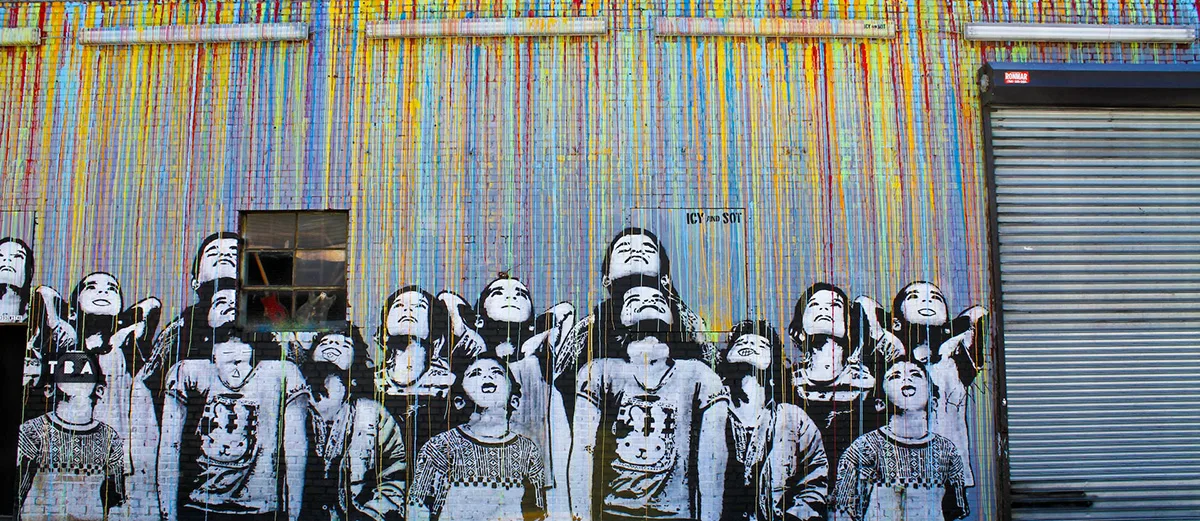 Iconic locations for street art in NYC
New York City, a sprawling urban canvas, hosts an abundance of locations where street art thrives. These iconic sites speak of the city's artistic spirit and significant landmarks in their own right.
Whether you're an art enthusiast or seeking activities in NYC to spend the summer here, these locations provide an immersive, up-close experience of the street art scene. Let's journey across the city, delving into these vibrant artistic hubs.
The Bowery Wall
Situated on the intersection of Houston Street and Bowery, the Bowery Graffiti Wall is an emblem of New York City street art.
This legendary spot, graced by the works of world-renowned and famous graffiti artists like Shepard Fairey, Banksy, Os Gemeos, Sandra Fabara, and Queen Andrea, continually evolves as each artist leaves their mark. The art is temporary but still considered a graffiti hall of fame.
Each installation makes way for a new one over time, ensuring a fresh experience every visit.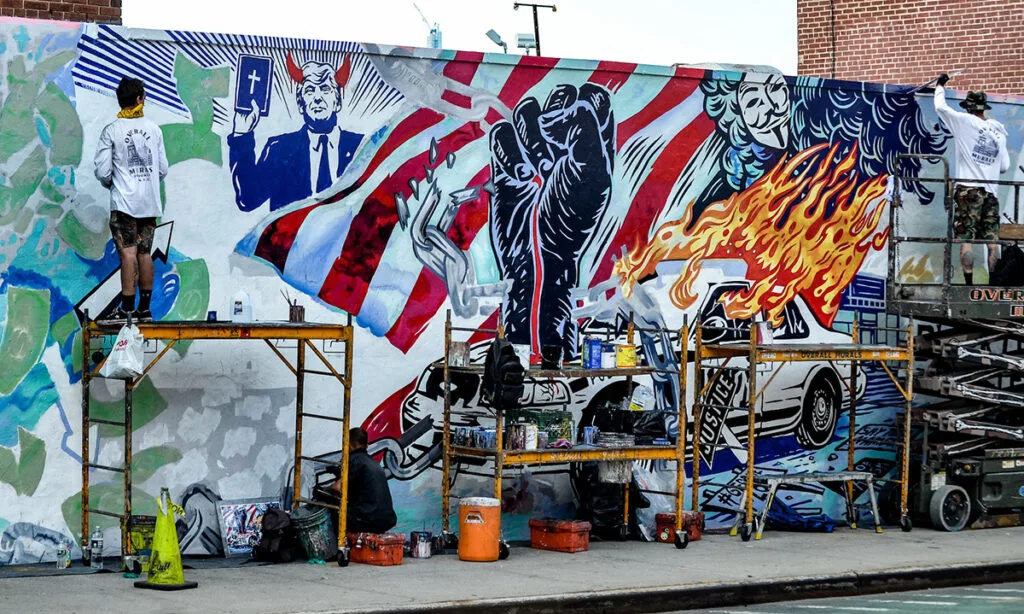 Bushwick Collective
Venturing into Brooklyn brings you to the Bushwick Collective, an open-air gallery where neighborhood industrial buildings bloom with vibrant murals.
The Bushwick Collective has become a cornerstone of NYC's street art, attracting New Yorkers and international artists. It also hosts an annual block party, making it one of the best places to spend a day, eating ice cream and taking in the artwork while meeting artists and fellow art lovers.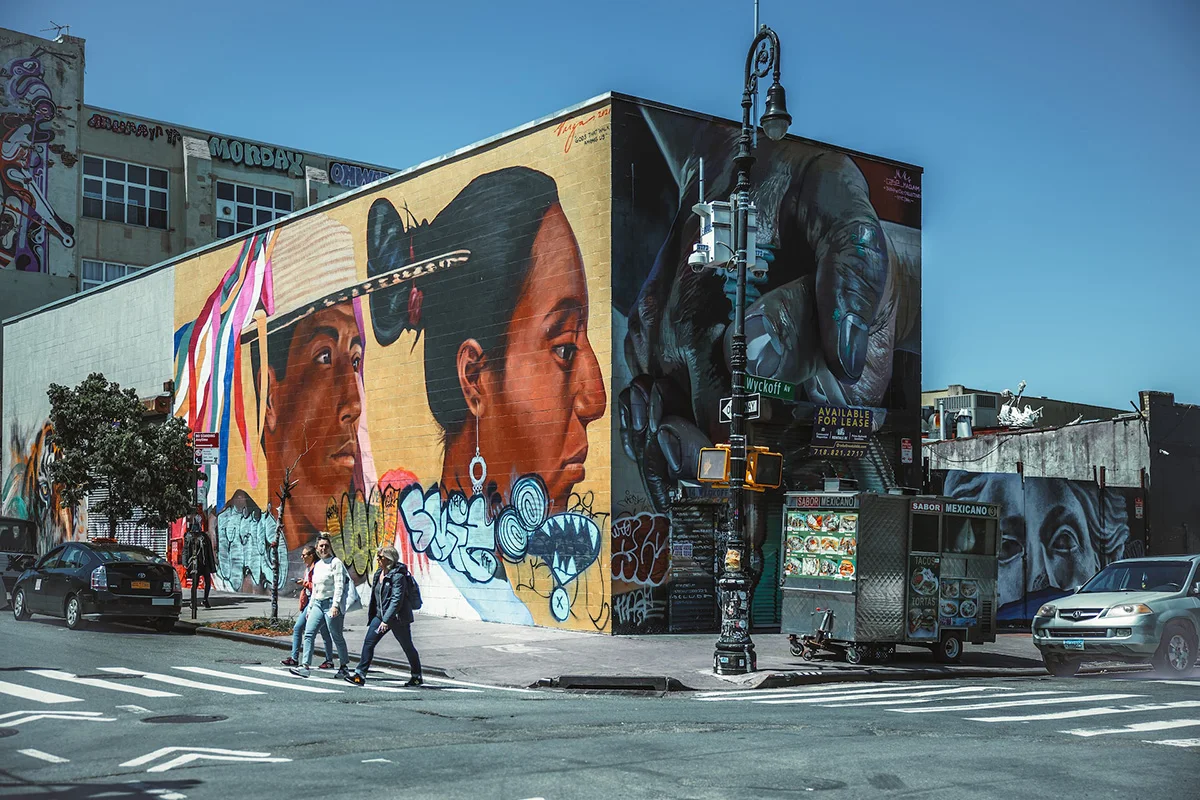 5Pointz (now the 5Pointz Creates)
The spirit of the original 5Pointz, a public space and globally revered graffiti hub, lives on at 5Pointz Creates on Long Island.
Even though the original site was controversially demolished in 2014, its legacy continues. It still offers artists a platform for displaying their large-scale, striking works. This testament to resilience is a significant stop on any street art tour.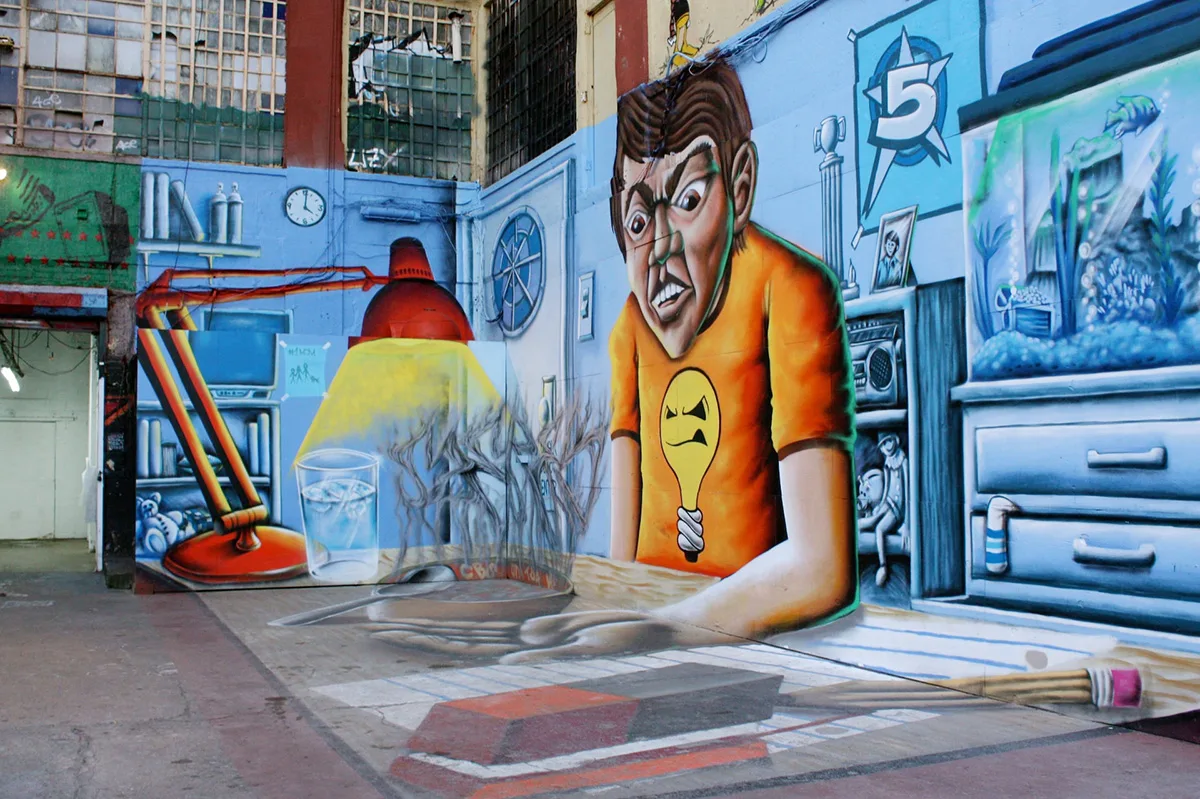 Freeman Alley
Hidden in the heart of the Lower East Side, Freeman Alley is an unexpected treasure. This seemingly inconspicuous alley teems with vibrant art, its walls a dynamic showcase of continually refreshed creativity.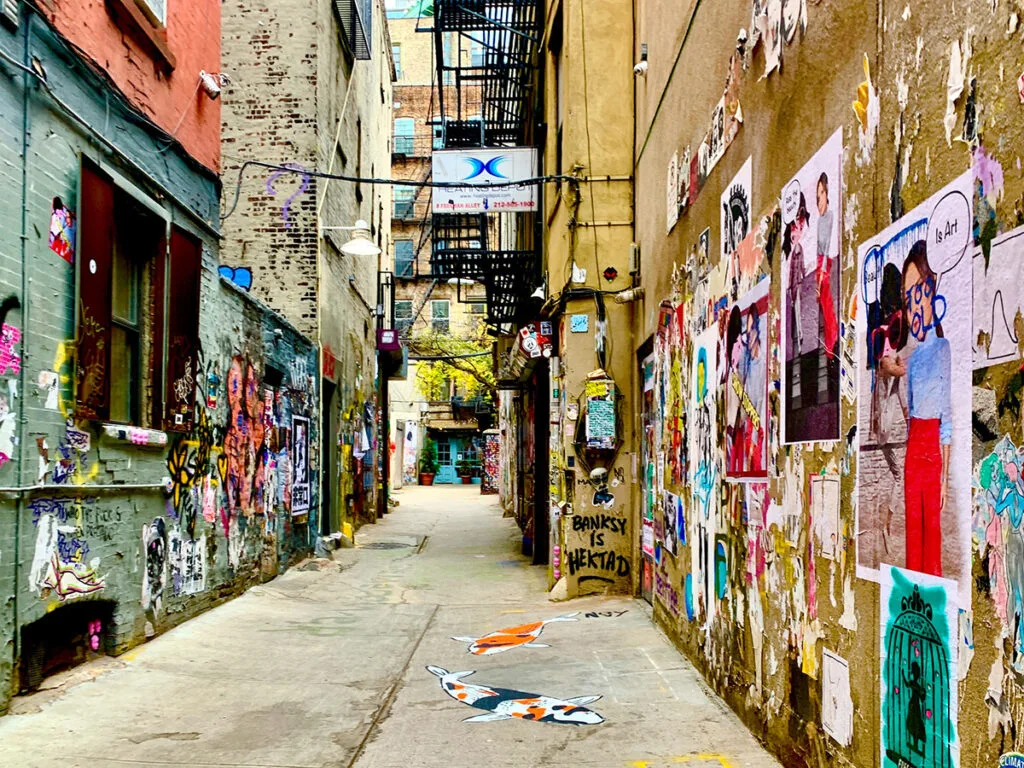 Emerging artists and future trends
New York City's street art scene is ever-evolving, thanks to a steady influx of emerging American street artists and innovative trends. These artists and trends keep the art scene vibrant, ensuring its continuity and growth.
Rising Stars
Several up-and-coming artists are making their mark on NYC's street art scene. Among them are Jules Muck, known for her colorful pop-culture-inspired pieces, and Ramiro Davaro-Comas, whose whimsical and intricate narratives captivate viewers.
Another name to watch is Dasic Fernandez, who hails from Chile but is now a key player in New York's scene, known for his vibrant large scale murals.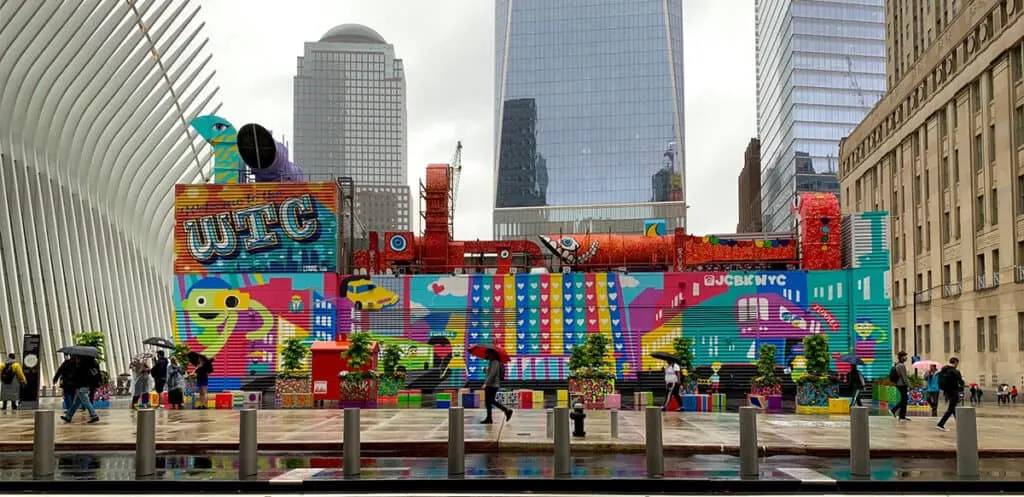 Innovation in Materials and Spaces
From utilizing eco-friendly paints to integrating found objects, artists are becoming more innovative and conscious about their choices.
There's also an increasing trend of transforming unconventional spaces into art, such as utility boxes, rooftops, subway trains, and even floors. Therefore, an NYC street art tour is necessary if you reach the Big Apple.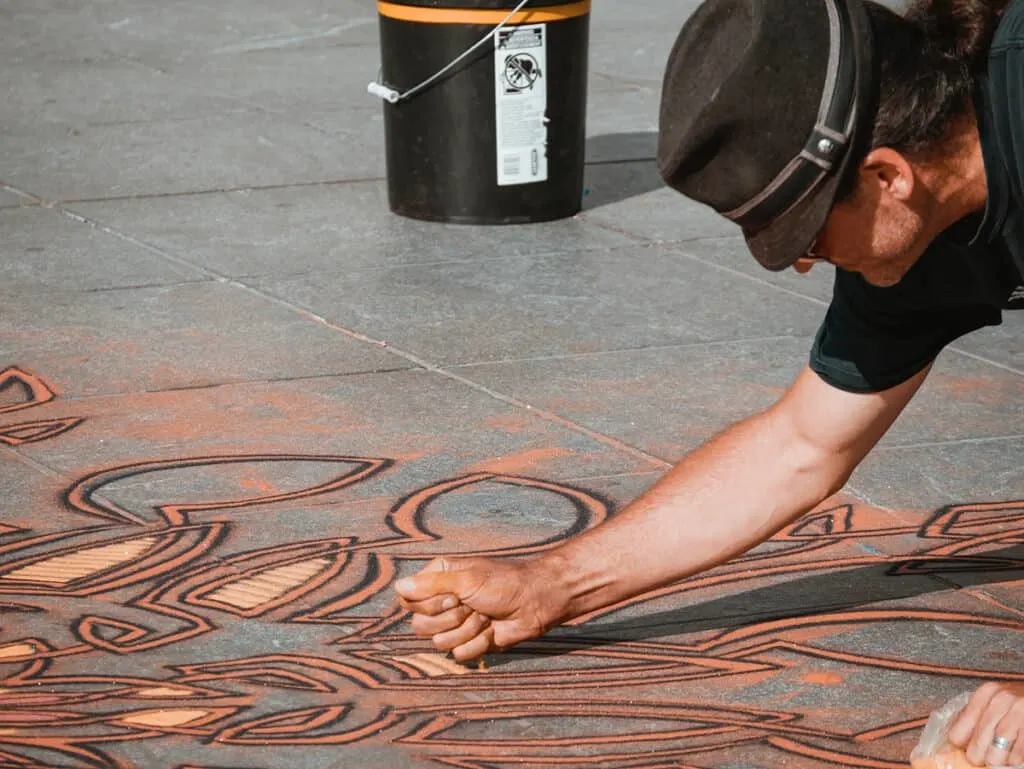 Intersection of technology and street art
Technology is also shaping the future of street art in exciting ways. Artists are experimenting with augmented reality to create interactive murals that can be viewed through smartphones.
Digital murals are also gaining popularity, leveraging projection mapping to transform building facades into dynamic canvases.
Where to find the street art scene in New York
Experiencing NYC's street art scene in the best way can be as adventurous as possible. If you enjoy exploring independently, a self-guided tour can be a wonderful way to uncover the city's best parts and artistic gems.
Take the opportunity to stroll through neighborhoods like SoHo, Williamsburg, or Bushwick, where art blends seamlessly with urban life. Alongside, you'll find great shopping in NYC, with these areas also known for their unique boutiques and thrift shops. 
Alternatively, guided street art tours offer insights into the lesser-known artists and renowned ones' lives, inspirations, and techniques. They often cover lesser-known spots, turning your tour into an enlightening experience of the street art culture, giving you a closer look at new works, exhibits, and events around the city.
The vibrant hues of NYC's street art scene unfold in the bustling streets and alleys of New York. This urban gallery, diverse and dynamic, offers a unique, immersive experience, bridging past, present, and future through its vivid narratives.
It is a testament to the city's creative spirit and resilience, constantly evolving while holding firm to its roots. So, whether you're a seasoned art lover or a curious traveler, let the city's vibrant street art scene surprise you with its colorful murals and much more.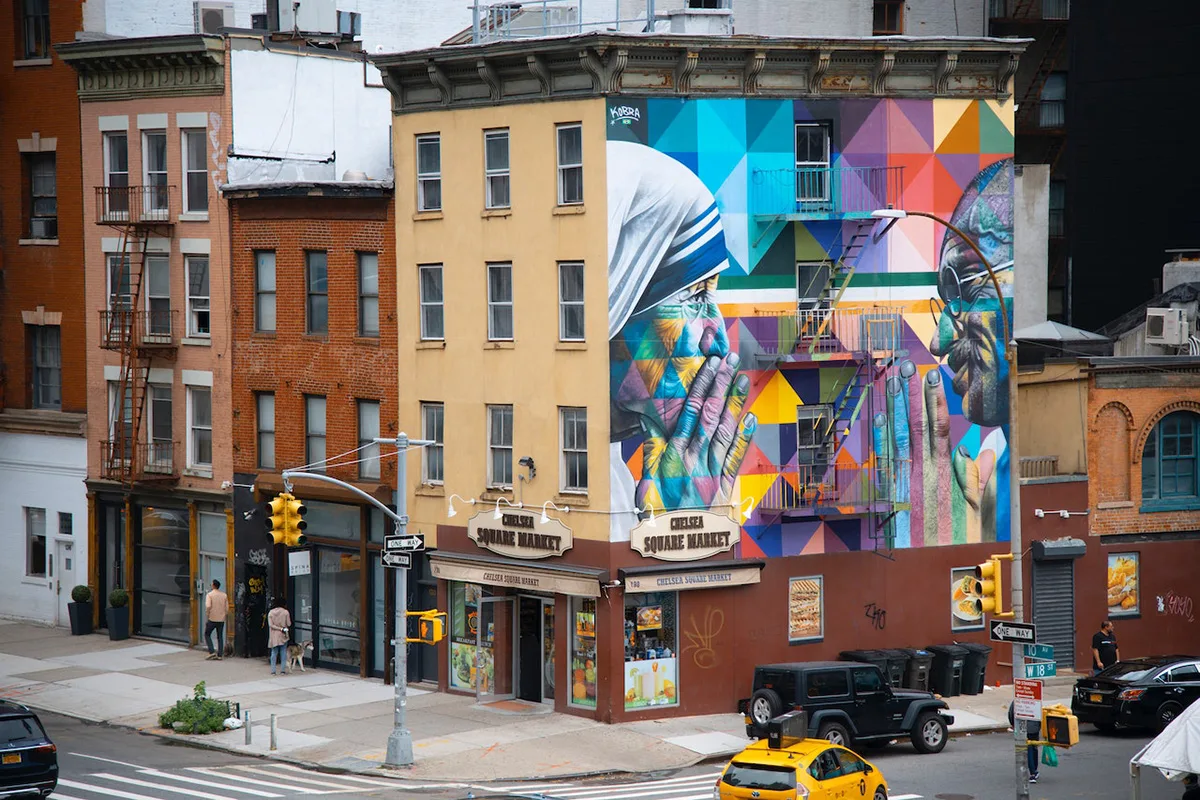 Where to find Banksy in New York
For the real deal, i.e. not the official exhibition, you can see street artist-turned-social comentator Banksy's graffiti art dotted around the city.
Boy With a Hammer is on the upper West Side at West 79th and Broadway, heart balloon with bandaids is on Van Brunt and King Streets. The protest piece of the Turkish artist Zehra Dogan, who criticised the Turkish regime and was imprisoned is on Houston Street and Bowery.
You can see a map of where to find Banksy's artwork in New York here.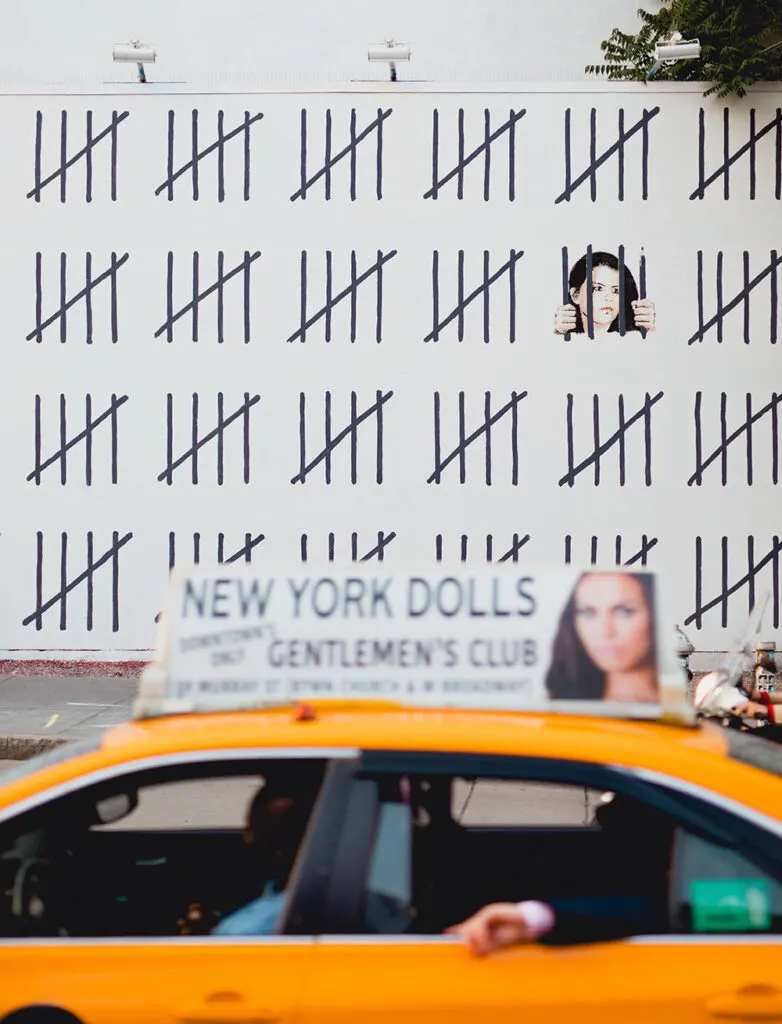 More New York posts to read
My most popular post is How to have the best New Year's Eve in NYC!
My picks for great rooftop restaurants in New York for views or vibes
Stay in one of these hotels with river view rooms to see the July 4th fireworks from the roof, your room or even your bathtub!
My picks for awesome flea markets in NYC to pick up a quirky gift or enjoy the street food.
If you're looking for best brunch spots in NYC, especially if you love a great bottomless brunch, you'll love this post.
Shop till you drop in these 12 shopping locations in NYC which I've reviewed in this post.
I love all things Christmas, so this post covers How to do Christmas in New York City covering unique events, pop up markets, best neighborhoods for lights and of course, skating!
This post covers crazy fun ways to have Valentine's Day in New York, whether you're loved up or single!