Posted on: June 20, 2023, 06:29h. 
Last updated on: June 20, 2023, 06:33h.
Two Arizona women who were injured during a stampede of terrified people on the Strip last July are suing New York-New York Hotel & Casino for alleged negligence.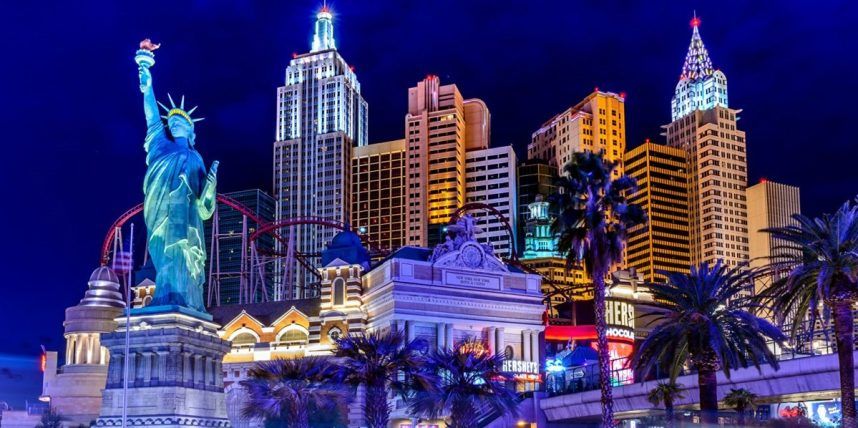 The victims, Julie and Isabella Vandrew, both of Arizona, filed the lawsuit on Friday in Clark County District Court, according to the Las Vegas Review Journal.
The Vandrews were among those on the Las Vegas Strip on July 16 who heard a loud noise. It was mistaken for a gun shot with false rumors there was a shooter near New York-New York.
The rush of people led to the two women to fall down. They got "severely injured," the Review Journal reported, based on the lawsuit. Details on their claimed injuries or how the casino was negligent were not included in the report.
The noise and mounting rumors also led people to run across a pedestrian bridge between the MGM Grand and New York-New York.
Among them were audience members watching a "Mad Apple" Cirque du Soleil show who were anxiously looking for a safe place to shelter.
Out of precautions, several hotels in the area were placed on lockdown, including the Cosmopolitan of Las Vegas.
At the time, Las Vegas Metropolitan Police Department (LVMPD) Capt. Branden Clarkson explained the "panic" was caused by those "thinking it was possible gunfire, given the nature of what's been happening across the nation," the Review Journal reported.
Also, many in casinos fled quickly from gaming floors.
"Everyone left their money in the slot machines. Employees and pit bosses cleared out," one social media poster said at the time.
Rocks Thrown at Glass Door
But the gunshot-like noise in the area turned out to be a glass door getting struck by rocks, police said in initial reports. A suspect was arrested for the damage.
Officers also went out on the street to inform crowds there was not an active shooter in the area.
We were able to quickly tell people that was not the case," Clarkson was quoted by the Review Journal. "We had officers on the street saying there was not a shooting."
But officers confirmed the loud noise had "startled people." Also, fueled by social media rumors, some six casinos saw increased police and security guard presence that night, Vital Vegas reported.
Music Festival Trampling
Earlier last year, on May 14, the Lovers & Friends music festival, which took place at the Las Vegas Festival Grounds, was temporarily halted after fear broke out among thousands of attendees.
An unfounded shooting rumor led to some fleeing audience members getting trampled.