Posted on: May 31, 2023, 12:52h. 
Last updated on: May 30, 2023, 01:59h.
A sports betting study presents concerning data when it comes to participation rates among college students.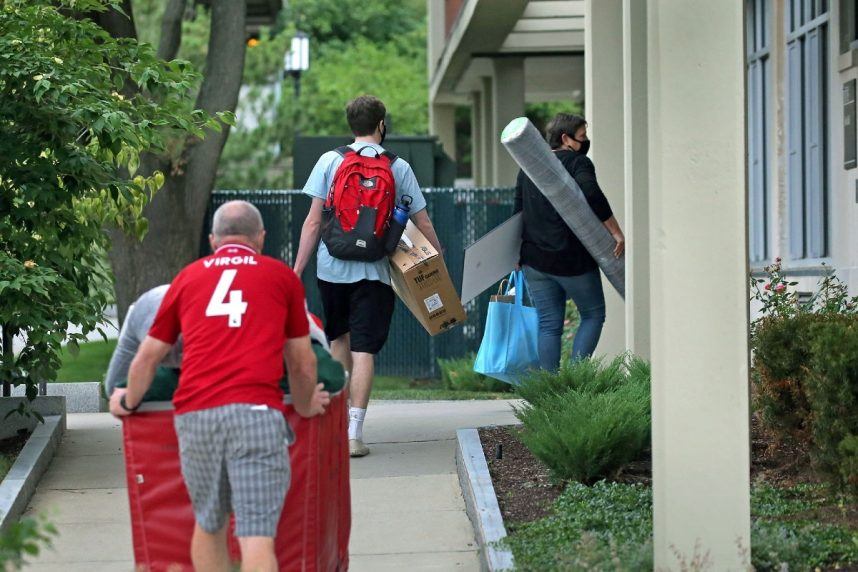 The NCAA commissioned Opinion Diagnostics, a market research firm based in Boston, to probe betting prevalence among college-aged people. Pollsters surveyed more than 3,500 people aged 18 to 22 and found that 58% had engaged in at least one sports betting activity over the past 12 months. Of those polled who live on a college campus, the participation rate was significantly higher at 67%.
NCAA President Charlie Baker, Massachusetts' former governor who signed the state's sports betting bill into law last August, commissioned the sports betting study to establish a participation baseline among the college demographic.
We needed a new baseline so we can better understand what student-athletes are experiencing on their campuses and among their peers so we can best help them deal with the potentially disruptive dynamic of legal sports betting," Baker said. "Sports betting has increased interest in sports of all kinds, including college sports, which is great for our fans, but the NCAA and everyone from coaches to athletics department staff and college presidents must better understand what impact sports betting may have on student-athletes."
Baker succeeded Mark Emmert effective March 1 as the top official in college sports.
Alarming Data
With nearly seven in 10 college students who live on campus engaged in sports betting, the NCAA sports betting study presents another alarming worry for parents who send their kids off to school. And those college students who reported participating in sports betting also conceded to losing substantial sums of cash.
Of the sports betting demo, 17% said they lost at least $100 gambling on sports in a single day. Another 6% said they lost at least $300, and 4% said they lost more than $500 in a single day. About 2% reported losing more than $1,000 in 24 hours.
While the US gaming industry and its regulated sportsbooks stress that betting on sports should be done for entertainment purposes, 60% of college bettors said they primarily participate to win money.
The sports betting insights determined that 16% of college sports bettors have, or are in danger of developing, a gambling disorder. NCAA officials say the organization is collaborating with industry leaders, mental health experts, law enforcement, and gaming regulators to actively monitor, research, and analyze the sports betting landscape "to devise effective ways to protect student-athlete well-being and minimize gambling harm."
Legal Markets Stressed
The NCAA sports betting study found that participation rates among college-aged people are pervasive across the country regardless of whether the gambling activity is legal.
The American Gaming Association (AGA) has repeatedly called on the US Justice Department to make seizing illegal offshore sportsbook websites a priority, as the trade group says legal markets better protect consumers. Several state gaming regulators have joined the AGA in requesting that federal law enforcement goes after unregulated sportsbook platforms that continue to market to US residents.
In late March, the AGA additionally adopted new responsible gaming measures that encourage legal sportsbooks to refrain from entering into marketing partnerships with colleges and universities.
The National Council on Problem Gambling (NCPG) says college students "tend to have higher rates of problem gambling than the general population." The NCPG estimates that about 2%-3% of the adult US population meets the criteria to be considered to have at least a mild gambling disorder.