Posted on: May 23, 2023, 08:06h. 
Last updated on: May 23, 2023, 08:08h.
Two women arrested after a man was fatally wounded last week in a Caesars Palace Las Vegas hotel room remain in custody. Police this week continue to piece together details on the violent death.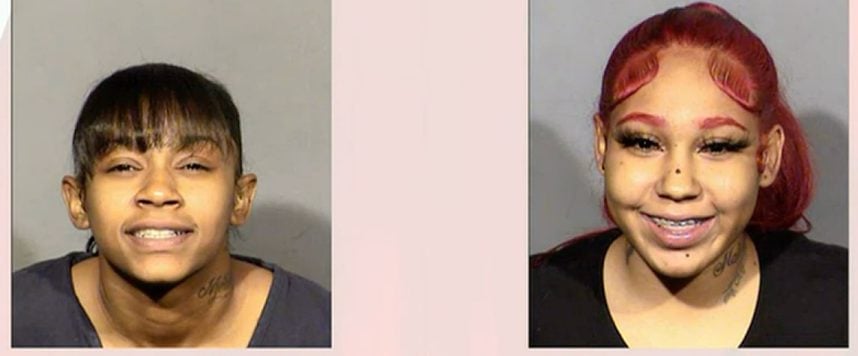 The duo — Erika Covington and Arionna "Ari" Taylor — both 20, entered room 535 at the hotel at about 2:30 a.m. on May 15.
A short time later, they fled the fifth-floor room. One was holding a brown bag and they stole the man's belongings, Las Vegas TV station KLAS reported.
Housekeeper Finds Dead Man
About nine hours later, a housekeeper found the lifeless man in the room after she went inside to do a routine cleaning.
A security officer was notified, then local police were called to investigate.
The victim was later identified as Bryan Angel Altamirano-Solano, 25. He died from a single gunshot to the left chest, according to an autopsy released by the Clark County coroner's office. The death was ruled a homicide.
Authorities later matched a bullet casing found at the room to a bullet found on May 10 during a Las Vegas South Pecos Road domestic violence incident.
Taylor was a victim in that incident, police said, according to the Las Vegas Review Journal. That evidence helped authorities to eventually identify her.
Man Had Sex in Room
It was also revealed by police that the hotel room was registered to an unnamed woman. She and Altamirano-Solano met at the hotel room that night after getting introduced through an app.
The two had sex together in the room. By 1:30 a.m., he walked her out to her car.
At about 2:14 a.m., two women, who were in a hotel valet area, followed Altamirano-Solano back up to the room.
The three walked inside the room. By 2:48 a.m., the two women opened the door and ran from the room. They took a bag that belonged to victim.
The women then went to the Linq hotel. They got into a white sedan, which was stolen on April 11, according to Las Vegas TV station KTNV.
The two females were eventually identified through photos on Taylor's Instagram account, hotel surveillance video, and the casing.
Last Wednesday, Covington and Taylor were apprehended in an apartment on Simmons Street. Police searched the residence and located a Glock magazine and the clothes allegedly worn by the two women after the shooting.
Covington told police she wanted to speak to a lawyer after she was asked about what took place in the hotel room, KLAS reported. Taylor claimed to have a poor memory after a car accident, and was unable to tell police what happened in the hotel room, authorities said.
Murder, Robbery Charges
The two women were charged with murder, robbery, conspiracy to commit murder, and conspiracy to commit robbery.
Both were in custody in the Clark County Detention Center as of Tuesday night. They were scheduled to appear in local court on June 22.