Introduction
The Formovie Dice is a portable LED DLP projector, but not necessarily in the form factor one would expect. Usually, portable projectors tend to be much more "pocketable", whereas units with the general dimensions of the Dice tend to suggest stationary operation.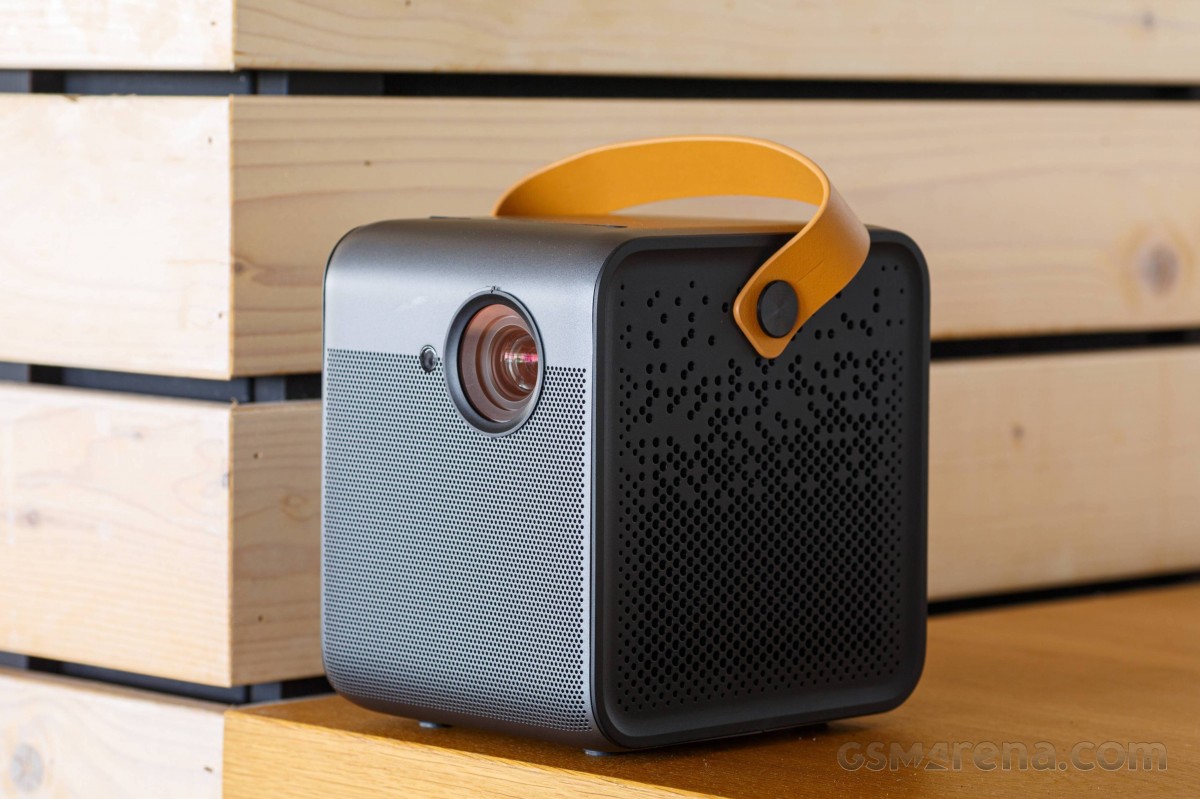 The Dice chooses to walk the unbeaten path. It packs some respectable optical and audio prowess alongside a battery inside what we would call a mobile package about the size of a bookshelf speaker. Its primary intended use seems to be a movie night, perhaps even one outdoors, as it sacrifices some of the portability in the name of multimedia quality.
Unboxing
The Formovie Dice comes in a well-padded box with a carrying handle. Two large pieces of dense foam on the inside keep the main unit in place. It should have no trouble in shipping.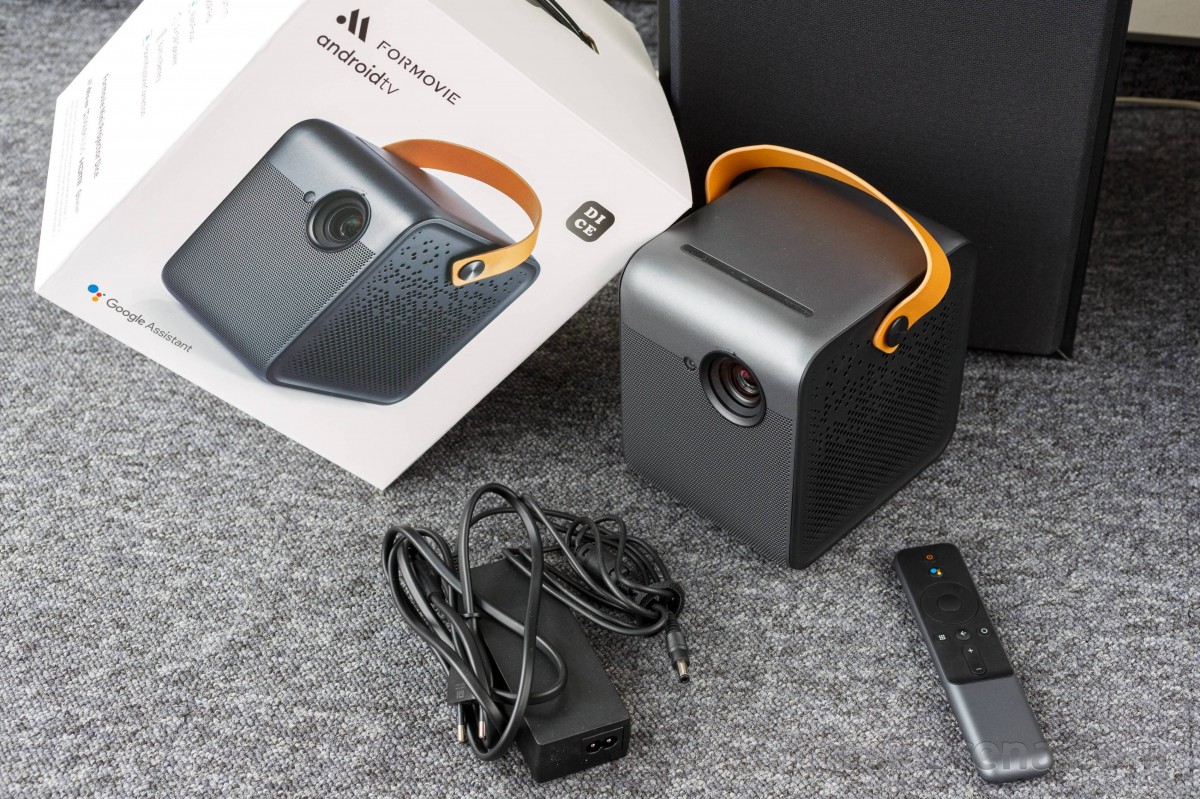 Regarding accessories, you get a laptop-sized wall charger and the appropriate cable for the EU or US. Beside that in a dedicated compartment lies the remote. There is also some documentation and a quick setup guide for a nice overall package.
Hardware
Let's go over some specs and do a hardware overview of the Formovie Dice.
Formovie Dice at a glance:


Dimensions: 155x125x60mm, 2.2kg.

Optical parameters: TI DLP LCD projector; 1080p (1920 x 1080 pixels) optical resolution; 16:9 aspect ratio; 8-bit.

Projection parameters: 700 ANSI lumens (advertised); 40~200-inch screen diagonal; 1.2:1 throw ratio; 4-Channel RGB LED; 25,000 hours LED light source life.

Optical adjustment: Automatic keystone correction; automatic focus.

Audio: 2x5W speakers; Dolby + DTS certified; Dolby Audio, DTS-HD codec support.

I/O: 1xUSB Type-A port for data transfer or ethernet; 1xHDMI 1.4 ports; 1x headphone 3.5mm port.

Wireless connectivity: Wi-Fi 5 (ac); Bluetooth 4.0; IR remote control.

Other features:Remote control in box; HDR10; Android TV 9.0 with Google Assistant and Google Chromecast support; 16GB internal storage; 16,000 mAh battery.
We already mentioned the Dice sort of fits inside the footprint of a bookshelf speaker, it kind of looks like one too. Formovie calls the unit's color "Mineral grey," and it's a very formal and non-obtrusive dark silver on most of the unit, slightly darker on the sides with a fancy pattern to them.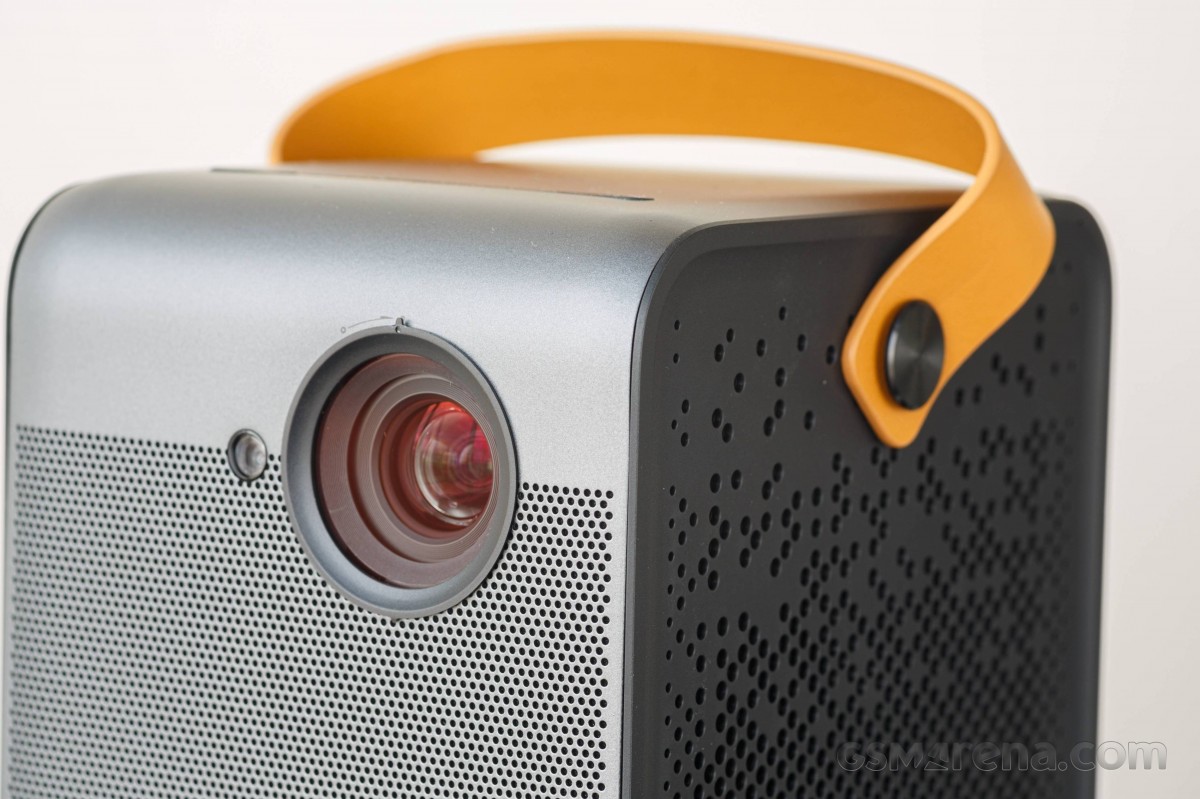 The included orange carrying handle adds a splash of color to the mix, which we personally like. Plus, the handle is functional and very much necessary since at 155x125x60mm, the Dice might be huge, but weighing in at 2.2kg, it is far from light and would have otherwise been pretty awkward to handle.
Let's briefly tour the Dice to see what we are working with. Starting on the front, we have a fairly large lens alongside a tiny camera.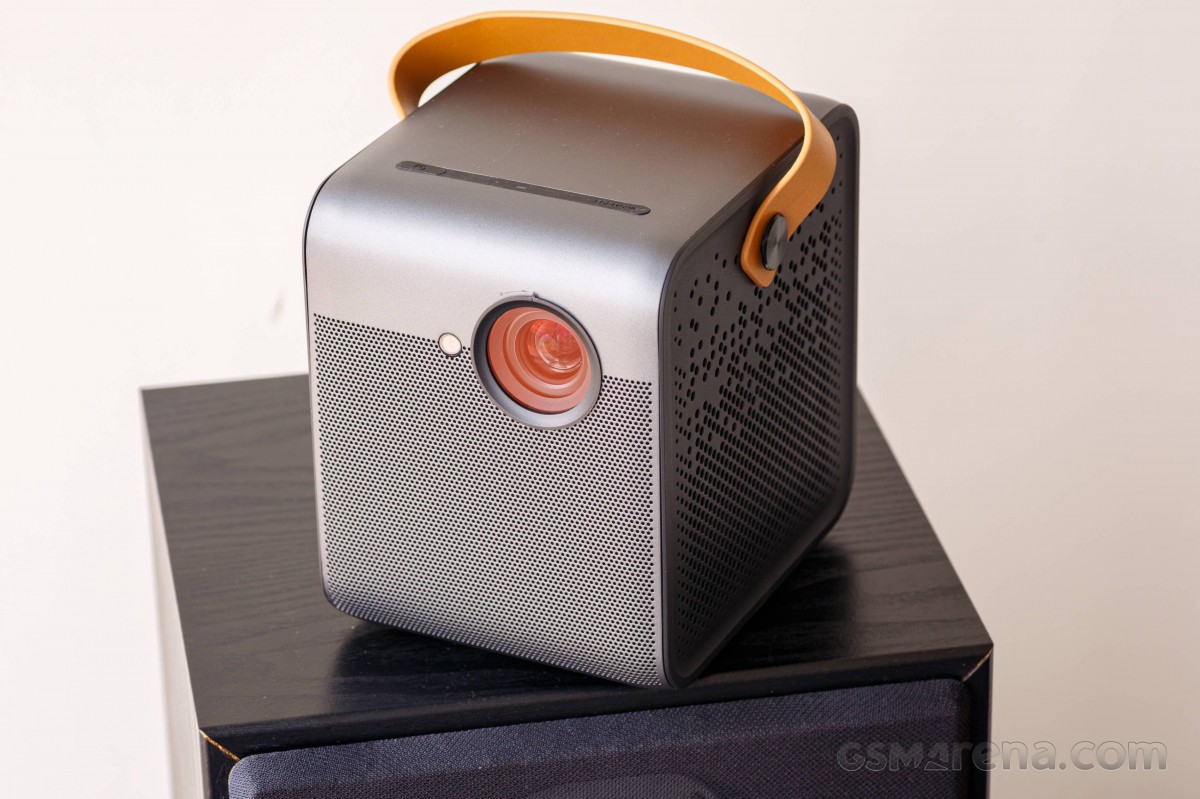 The latter is there to power the autofocus feature. The Dice lacks a lens cap for protection, which is a bit of a shame.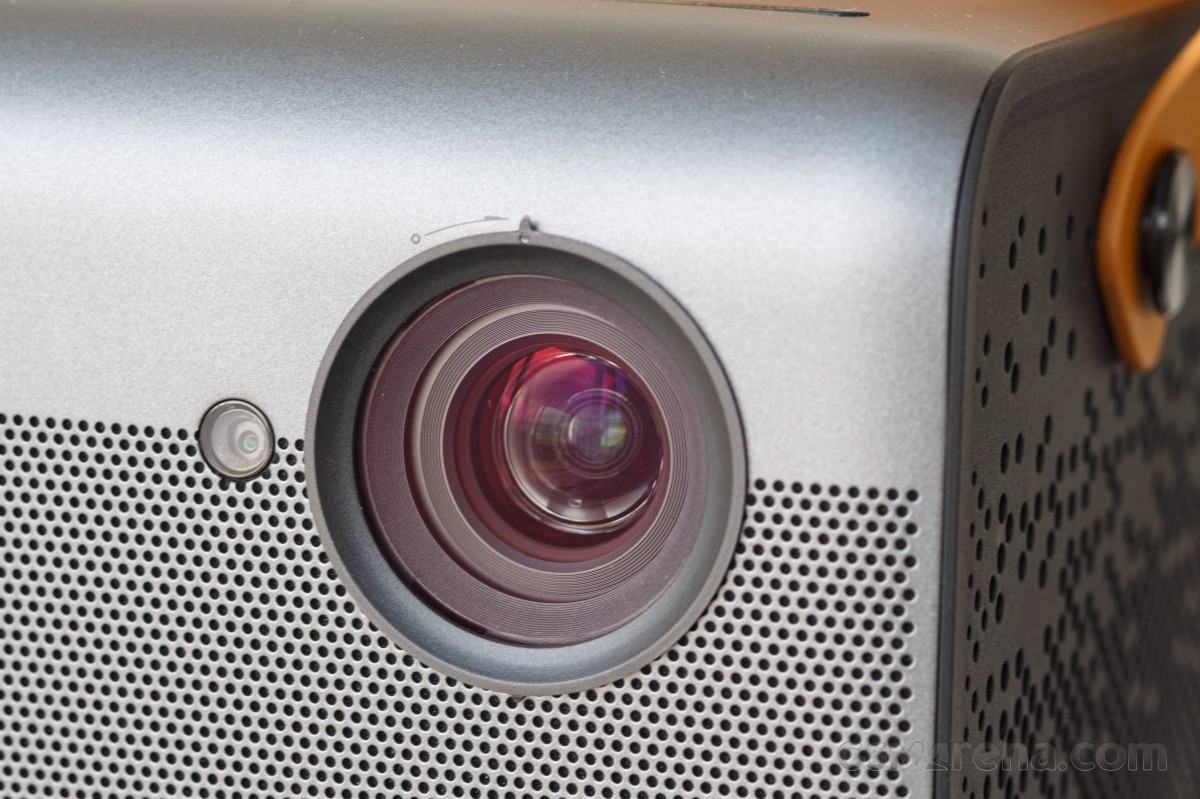 The back side of the unit has a large mesh in the top part. As far as we can tell, this is where the internal cooling fan resides. It is definitely audible all the time while using the Dice. It's a fairly low-pitched noise that the internal speakers can easily drown out, but it is still there all the time.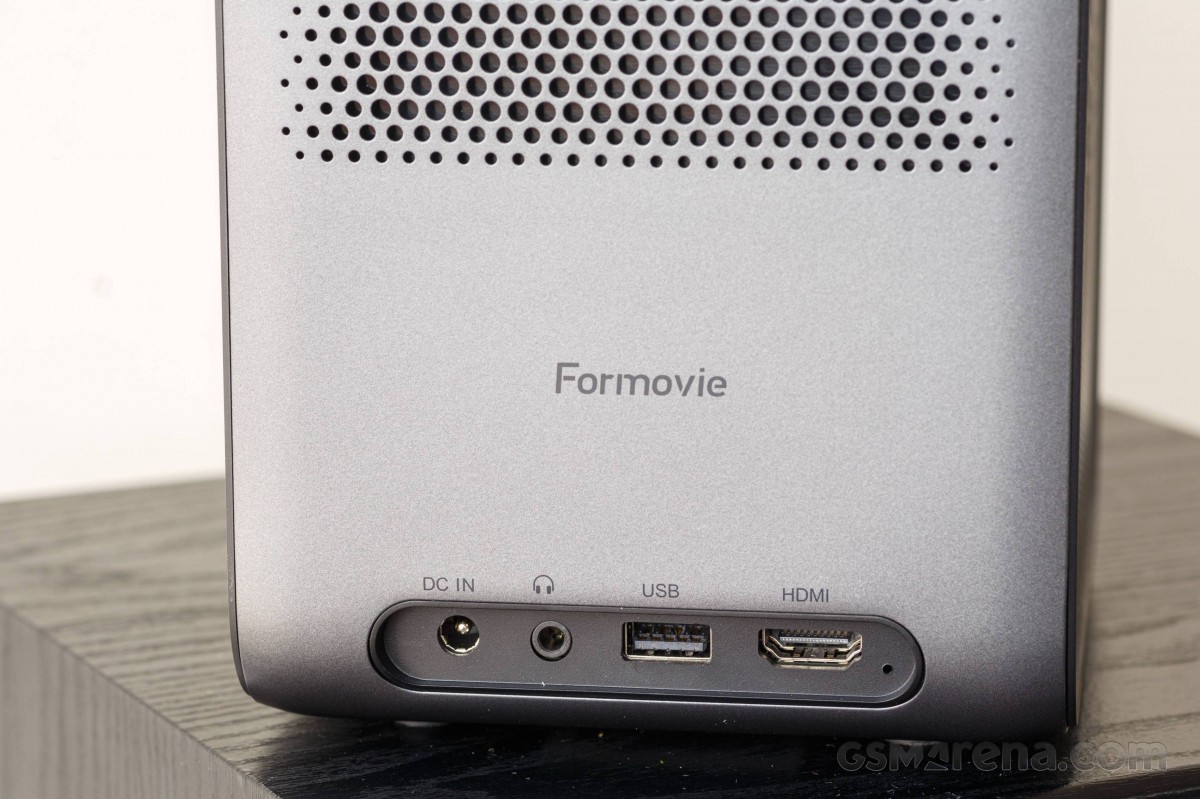 The I/O on the Dice is tucked away in its own niche at the very bottom of the unit. We don't quite get why Formovie decided to place the entire I/O panel in such a manner since it definitely makes plugging and unplugging things harder.
The options are not many too. Besides the power jack, you just get a 3.5mm audio port, USB 2.0 port that can be used for data, as well as a USB to Ethernet adapter and an HDMI 1.4 port. That's it. We hoped to at least see a couple of HDMI inputs from the Dice, but perhaps that's just us getting carryed away with our demands from a portable projector.
The sides of the Dice feature this cool mesh pattern and are open, at least to some extent. We believe that this is where the two 5W speakers reside – one on each side. Plus, the wholes are likely helping with ventilation as well.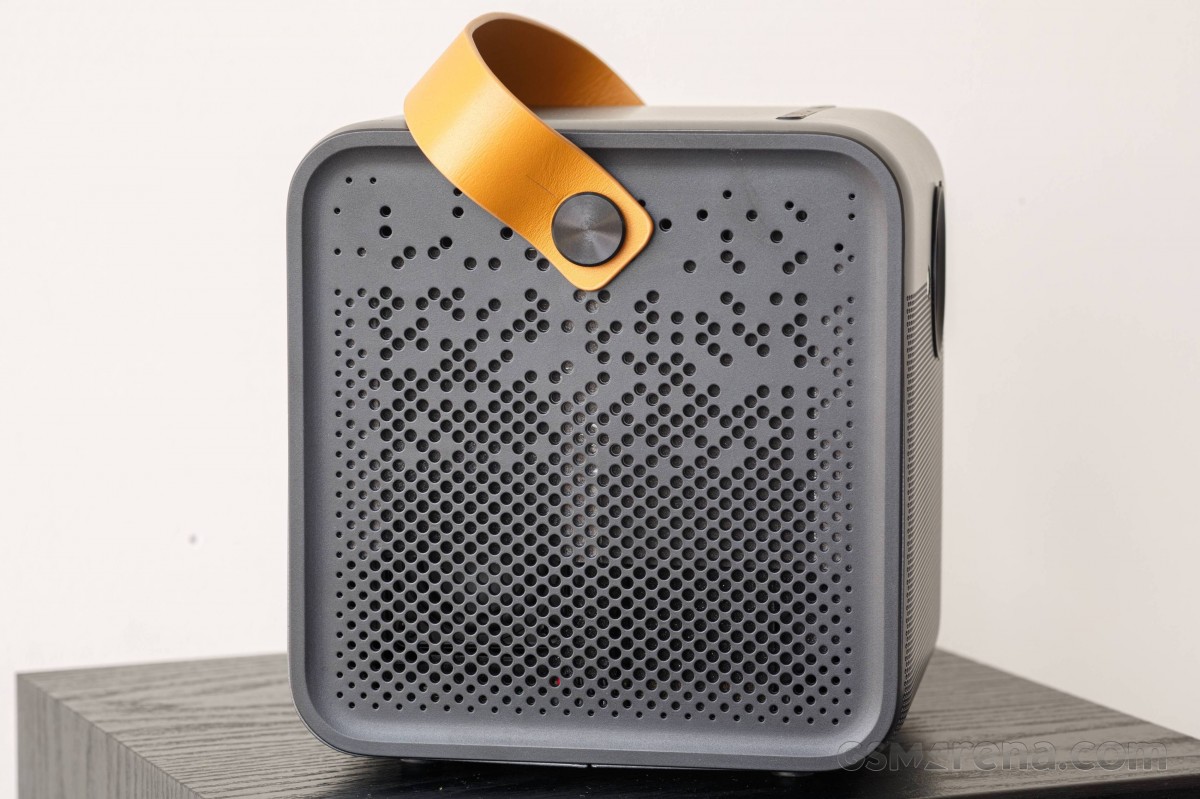 The top of the Formovie Dice is mostly empty except for a small "control strip". It only houses the power button and a single LED indicating when the unit is powered on. We would have really liked to see some navigation controls for the Dice and its built-in Android TV here. That seems like a major omission.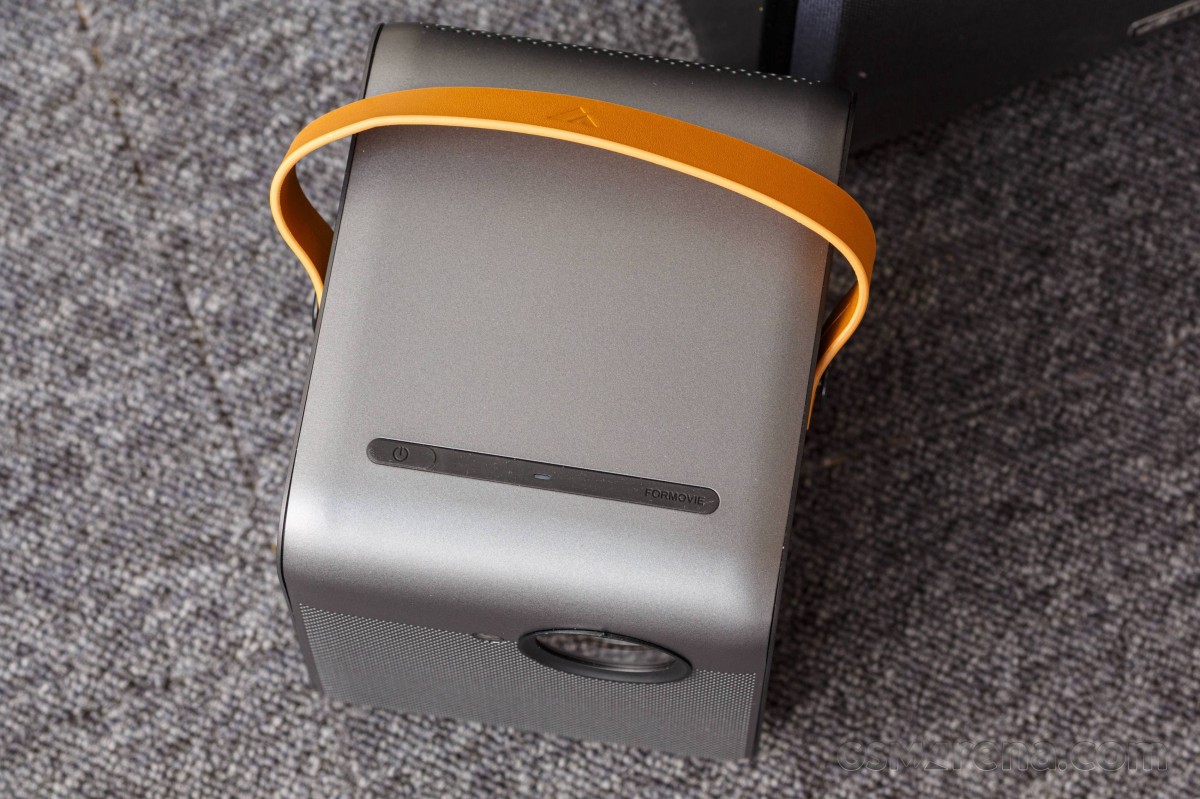 The Dice has four very grippy feet on the bottom. It does not slide or skid around at all, which is great. Also, Formovie included a standard mounting point, so you can put in on a tripod stand or, far less likely for a portable product, mount it on a ceiling. A nice little touch.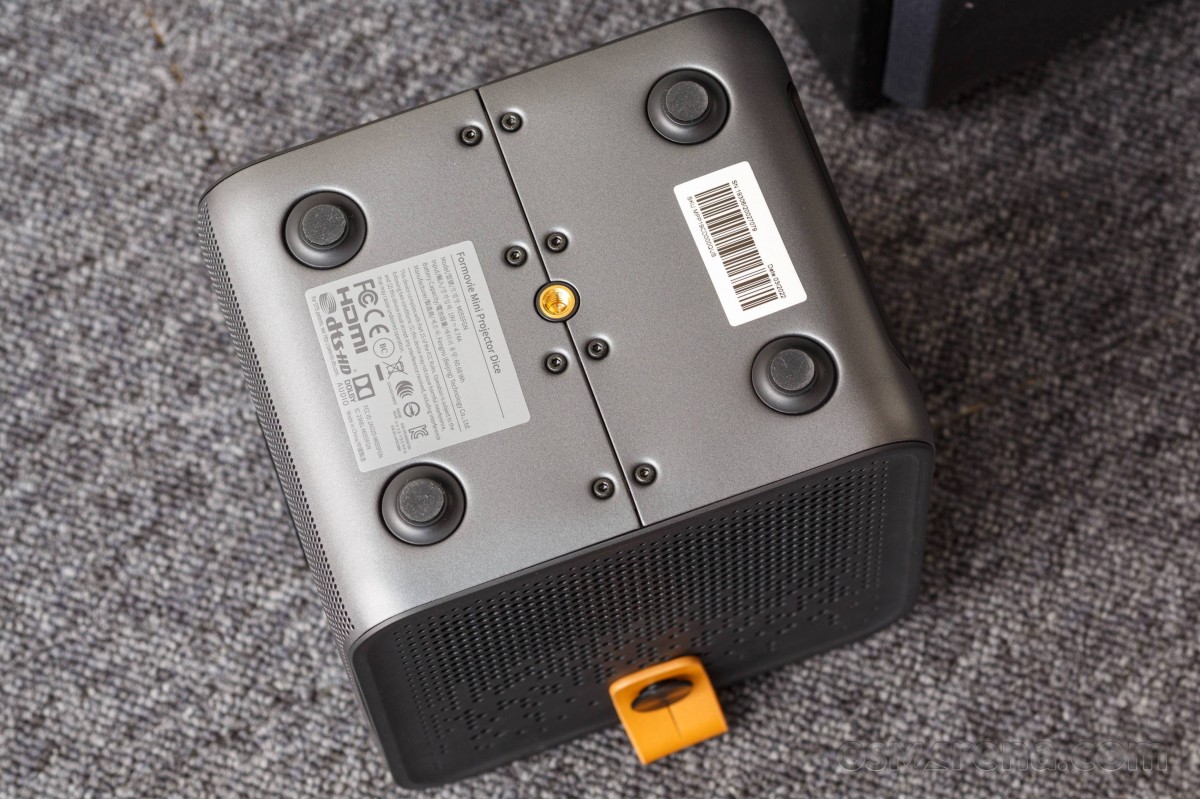 The remote is fairly simple. It includes your basic navigational controls plus a back and home button underneath. The button on the very far left is for the app drawer. You also get a Google Assistant button on the remote, but the voice pickup and recognition were pretty imprecise in our testing.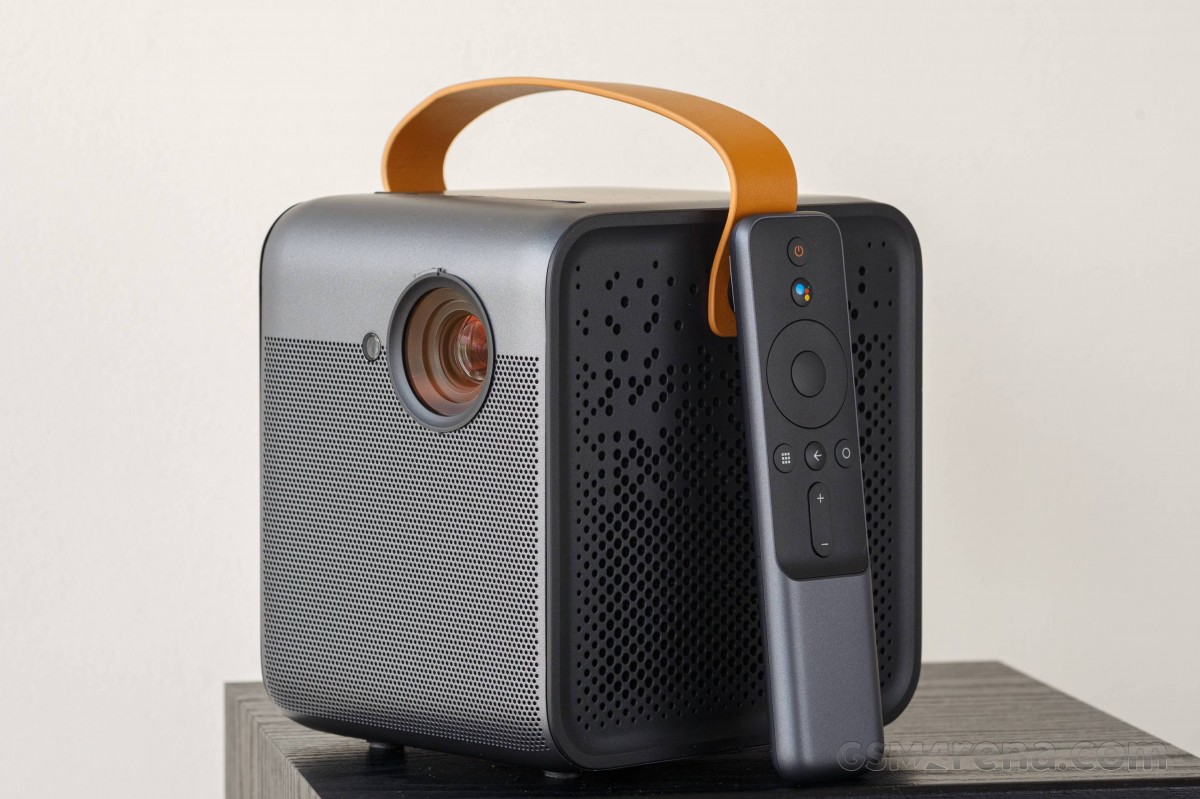 Setup
Setting up the Formovie Dice is very straightforward. Upon turning on the unit, it goes through the process of automatic keystone correction and autofocus. Both work reasonably well, though the keystone correction did struggle with some surfaces. Autofocus was always spot on. Of course, you can manually adjust both focus and keystone if needed.
While you can operate the Android TV 9 environment without logging into a Google account, we recommend logging into one. It can either be done entirely on the device or with the help of your smartphone.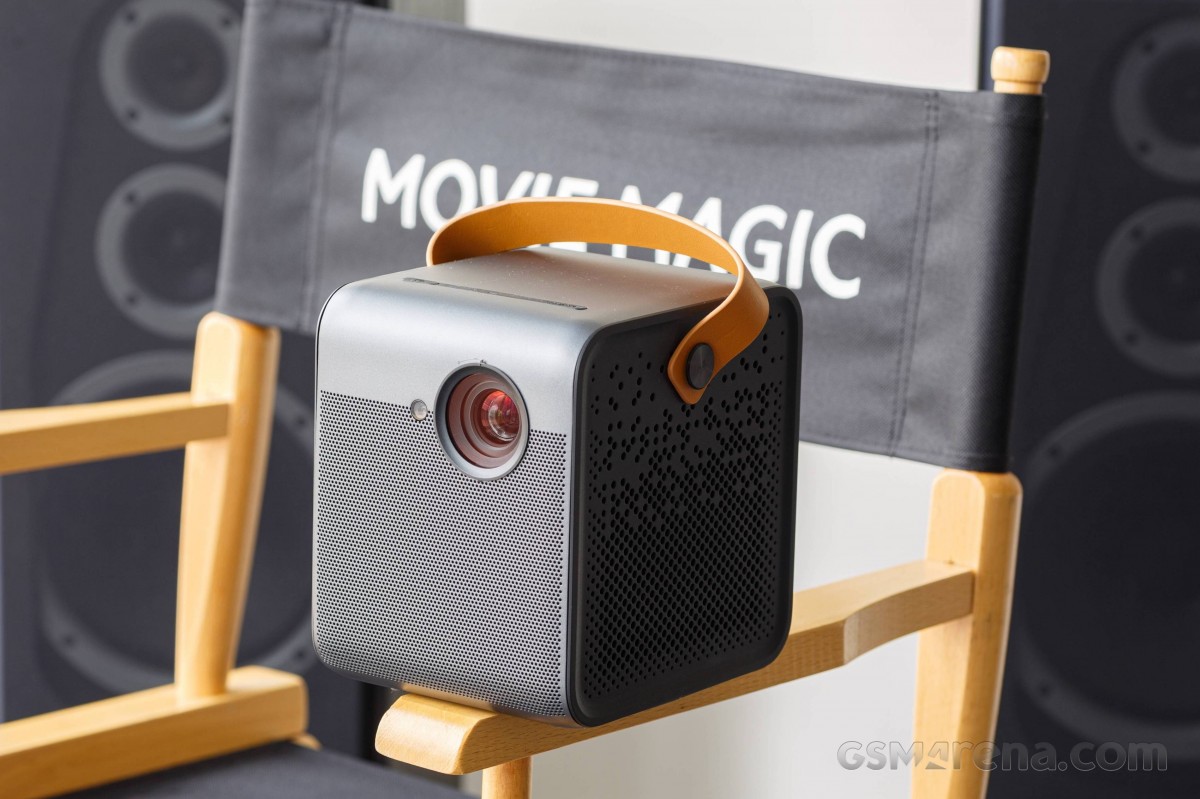 Speaking of setup, it is also important to note that the Formovie Dice supports both front and back projection modes and ceiling mounting the unit upside down using the included attachment point.
Operation
Operating the Formovie Dice is easy enough. First off you have the option to, of course, plug in an external HDMI source and use the projector that way. The Dice supports HDMI CEC, which is great to see, but there is, unfortunately, no Audio Return Channel (ARC) for audio over HDMI.
You can also do wireless casting to it via the built-in Chromecast. Many will certainly rely on the built-in Android TV 9 OS to get content.
The pre-loaded Android TV launcher on the Formovie Dice is extremely clean and user-friendly. There is absolutely no bloat and nothing to distract from content. You are just greeted with the default channels interface.
The settings menu is clean and well-organized as well.
We already went through the projector settings menu so we go straight to image-related options now. The Formovie Dice has three brightness modes – View, which is the default and brightest one, Eco, which, as the name suggests, lowers the maximum brightness and Office mode, which curiously seems to shift the color palette of the entire projector rather than simply adjust its brightness.
The Dice has quite a number of pre-defined color profiles to play around with. In our humble opinion, the default mode looks the best out of all of them. If you really feel like fine-tuning the picture, you can use the user mode. It offers you brightness, contrast, saturation, sharpness and hue sliders, as well as color temperature and a digital noise reduction toggle.
Beyond these, the Formovie Dice has some general preferences, as is the norm on any Android TV device.
Performance
Let's start with image quality. The Formovie Dice produces a very sharp and clean image. It has great colors with no noticeable artifacts like color fringing. It is very flexible in terms of focus distance – in our testing, it managed to focus really close and produce an image smaller than the advertised 40-inch minimum. As for the maximum, we managed to get a workable image measuring around 160 inches in diagonal in a pitch-black room. While the Dice was happy to focus an even larger image, the brightness of the output is just not enough to make that useful in any way.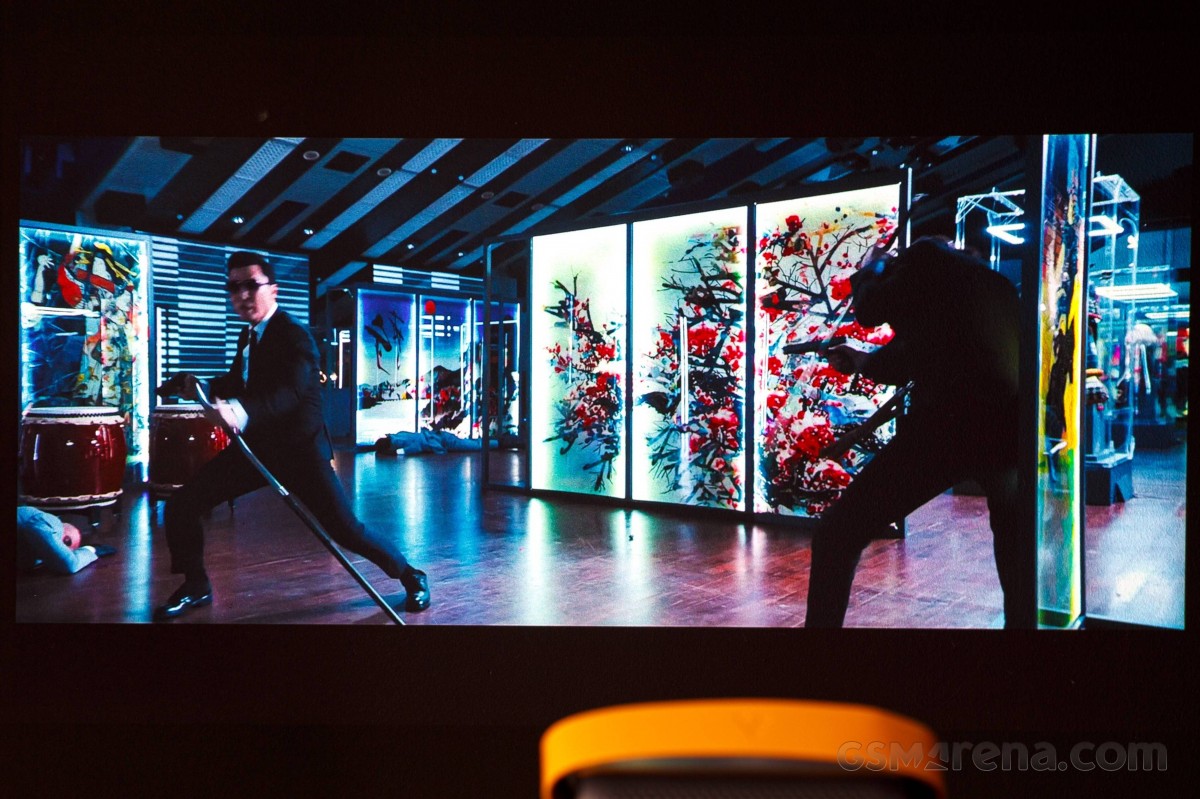 Speaking of brightness, the advertised 700 ANSI lumens figure seems about right and is plenty for a pitch-black room. If light is present the Dice is only good for casual viewing or perhaps a quick presentation in a pinch and only in a moderately lit environment with a screen size of no more than 50 or so inches.
Thanks to its native 1080p resolution, the Dice has enough detail to display moderately small text. We wouldn't exactly recommend it for office work, outside of travel use, due to its limited brightness, though.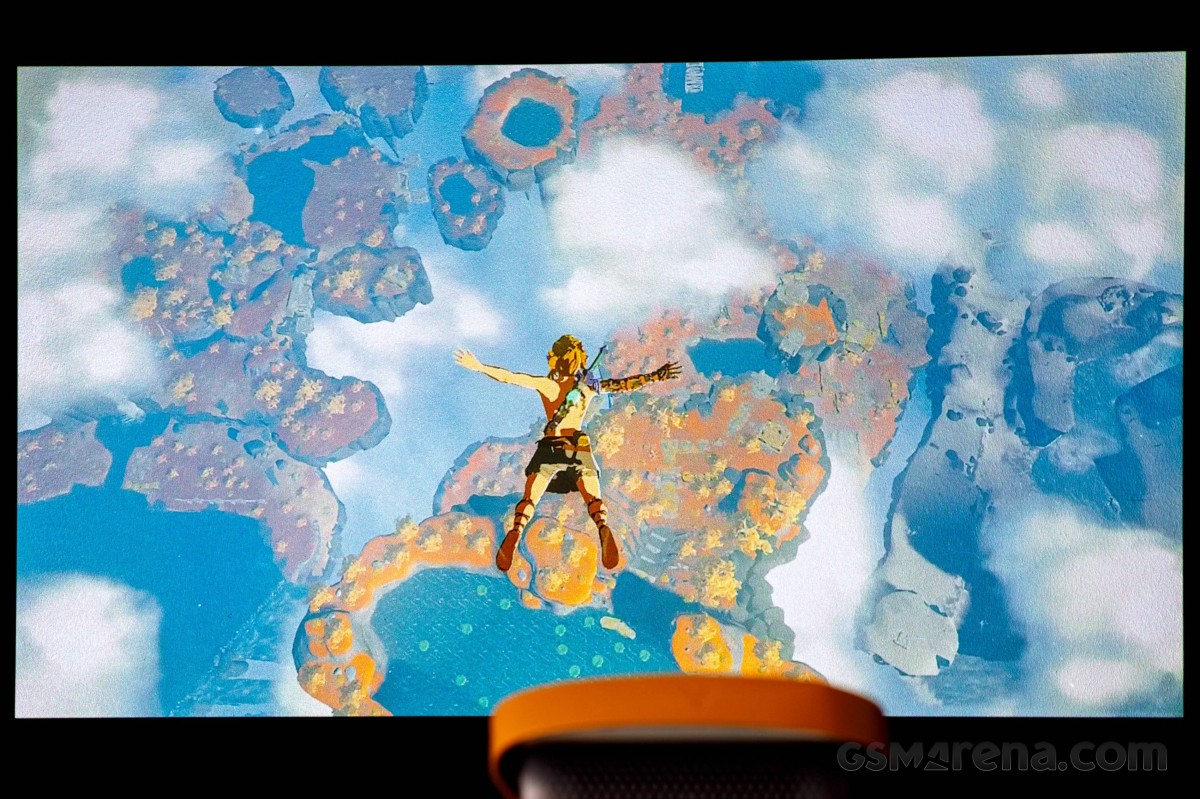 Unfortunately, the Dice isn't well suited for gaming. It has a lot of input latency – too much for most games to be playable. There is no dedicated gaming mode, so there is no way to get latency down.
The stereo speakers on the Dice deserve plenty of praise. These sound surprisingly rich and full given their size and can fill a room nicely. We honestly didn't find the need to hook up external speakers to the projector for a lot of the content we tried.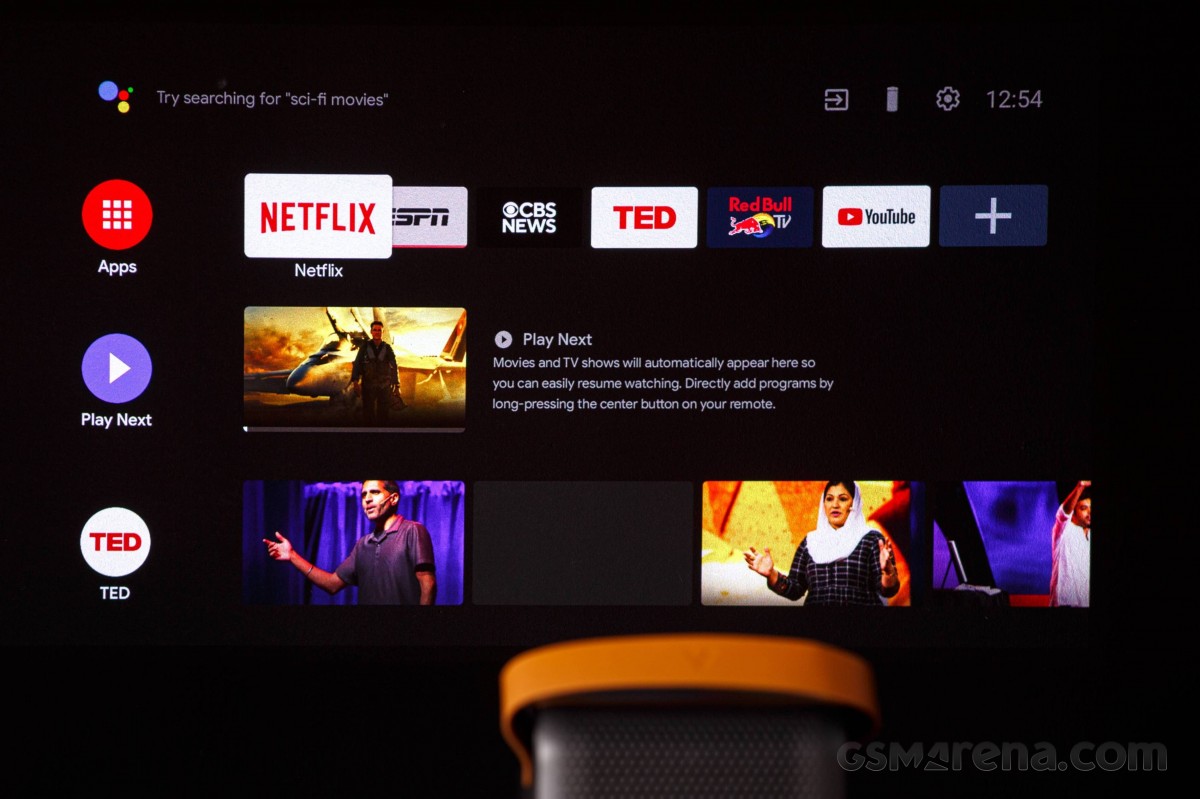 Regarding internals, the Formovie Dice is running on an undisclosed chipset with four Cortex-A53 cores, working at up to 1.4GHz and with 2GB of RAM. Modest specs, by all accounts, but enough to run the Android TV 9 OS just fine with no hiccups and stutters.
Plus the included hardware multimedia decoder inside said chipset seems to be quite capable.
We tried testing the streaming and local playback capabilities of the Dice and were not disappointed. In local playback, the projector managed to play every one of the jellyfish samples all the way up to 300 Mbps without dropping frames. The Dice was also perfectly happy playing back 4K content on YouTube and out max quality personal rips in 4K using Plex.
It is worth noting that Netflix was not available for the Dice in the Google Play Store. Once we sideloaded the APK, though, it worked perfectly fine.
Battery life
One of the spotlight features of the Formovie Dice is the fact that it has a built-in 16,000 mAh battery. The idea being that an internal battery pack makes for a way more flexible product in terms of use cases. That all hinges on battery life, though, which on the Dice far from amazing.
Formovie claims that the Dice should be able to last about three hours on a charge. That number does check out if you use the Dice in Eco mode. If you switch over to the maximum brightness mode, you can expect something closer to two hours at most with a movie streaming through Wi-Fi and the speakers firing at about 30% volume.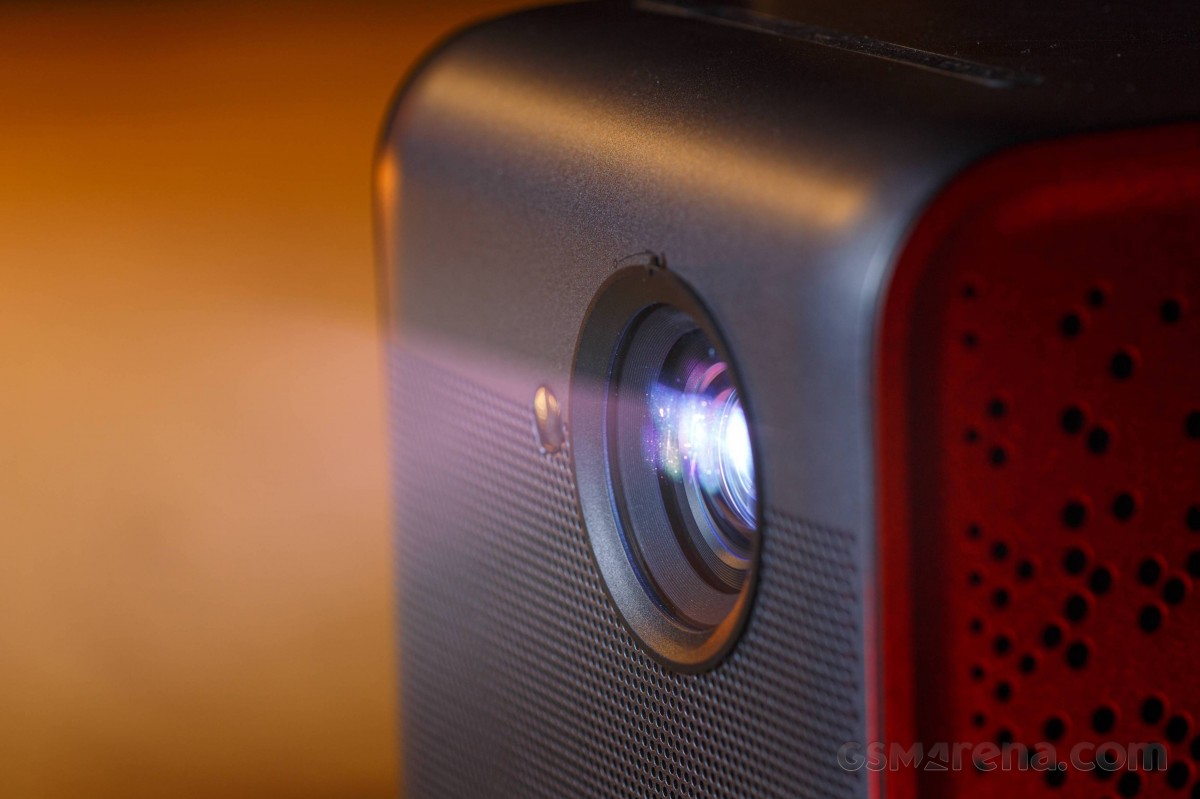 Two hours is a bit of a precarious number, especially when talking about movie-watching. Many titles are going to be longer than that in runtime, and since there is nothing worst than being interrupted midway through the movie for lack of battery, we would probably err on the side of caution and stick to titles under an hour and a half of battery.
Unfortunately, due to the use of a proprietary barrel plug and non-standard power input of 19V@4.74A, the Dice can't easily be charged from a power bank. Instead, we would have loved to see a Type-C input and a standard 20V rating. On a more positive note, at least the Dice can charge and operate while plugged in. Charging the battery, however, is quite slow.
Final thoughts
All things considered, there is plenty to like about the Formovie Dice. It is decently bright for its size and produces a very sharp and detailed image. Both its autofocus and automatic keystone correction work well and are reliable. Its speakers are pretty good and can get very loud, thanks to its two 5W speakers. It is pretty flexible with its Android TV OS too.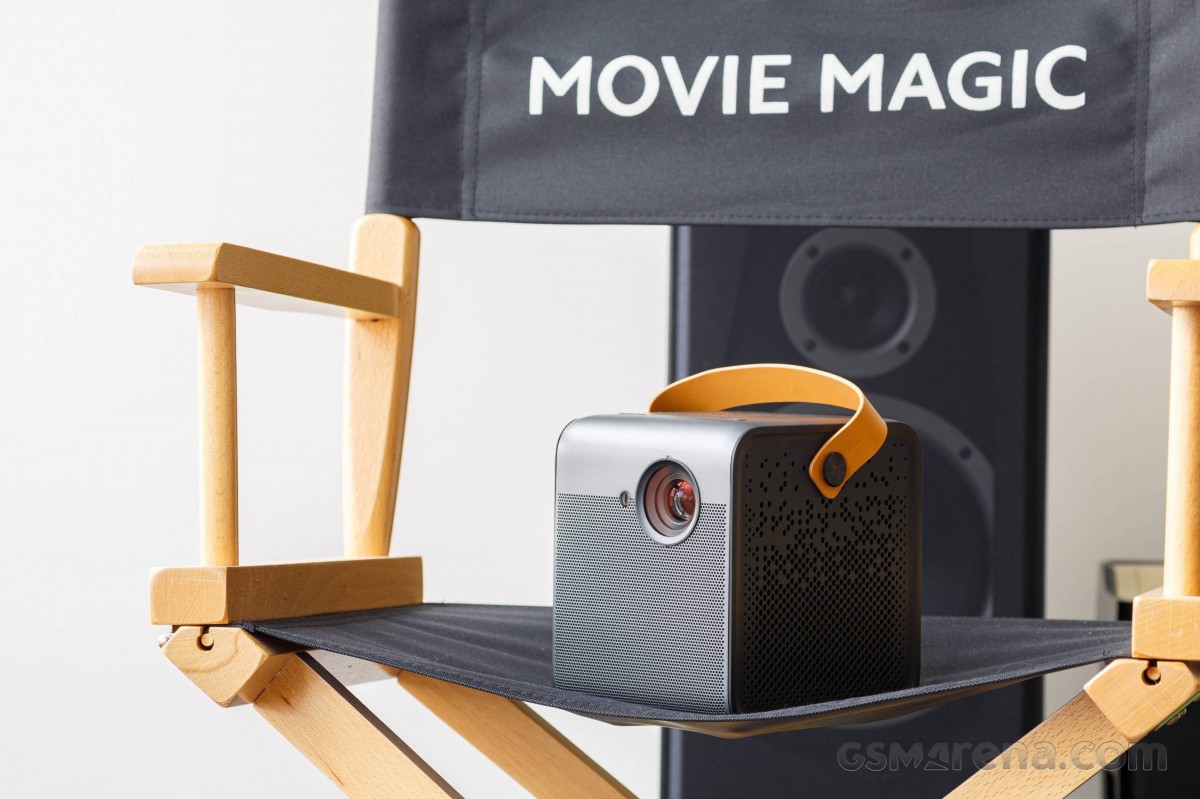 On the flip side, we have to wonder why Formovie would go out of their way to put a battery inside the Dice and make it compact enough to be "luggable" only to have said battery last only two hours. Perhaps there is a use case we are not seeing here, but it seems like the Formovie Dice is trying hard to be too many things simultaneously. That doesn't mean a certain subset of users won't like the kind of versatility it offers.
We may get a commission from qualifying sales.