What made these prehistoric 'thunder beasts' so big? National Geographic
A Mutation Turned Ants Into Parasites in One Generation Quanta
Climate
El Niño/Southern Oscillation (ENSO) Diagnostic Discussion National Weather Service Climate Prediction Service, NOAA. Synopsis: "A transition from ENSO-neutral is expected in the next couple of months, with a greater than 90% chance of El Niño persisting into the Northern Hemisphere winter."
#COVID19
CDC sets first target for indoor air ventilation to prevent spread of Covid-19 CNN. ASHRAE too (PDF). Worth a read, amazingly enough. Commentary:

How much ventilation is enough? CDC now recommends aiming for 5 air changes per hour (ACH). This and other updates on Ventilation in Buildings at https://t.co/Ph6OcYwF0N /1

— Linsey Marr (@linseymarr) May 12, 2023

For aerosol advocates to have any credibility, I'd almost say "better never than late," as far as CDC is concerned. It's also interesting that this only happened after Walensky departed:

The CDC is the guy who walked backwards towards the door, got to the door and yelled "RUN!!!!", before pivoting and running offhttps://t.co/wnMLxaObJp

— Gregory Travis. Make schools #DavosSafe (@greg_travis) May 12, 2023

Why now?

Could be.

* * *

Right after the Stanford and MGH masking debacles, too (MR):

HCWs: Questions about the updated infection control recommendations for healthcare facilities post #COVID19 PHE? Join Project Firstline for a virtual town hall to hear from CDC officials about the updates and what they mean for your facility. Register: https://t.co/mmeslT53SB pic.twitter.com/hK9KGoNGt1

— CDC's Project Firstline (@CDC_Firstline) May 12, 2023

Registration is free (though the RSVP button is slow to load and demands another clickthrough). Perhaps some kind reader will attend and ask a question — say on pro-universal masking ADA lawsuits, or potential liability — and/or forward the on-demand recording to "colleagues"….

* * *

Association of SARS-CoV-2 infection and persistence with long COVID (comment) BMJ:

Researchers at the National Institutes of Health investigated the replication competence, persistence, and evolution of SARS-CoV-2 in human cells and looked for relevant histopathological features in infected tissues by performing autopsies on 44 COVID-19 cases. They found SARS-CoV-2 RNA widely distributed in 84 distinct anatomical locations up to 230 days after infection.3 Surprisingly, viral persistence was detected by high-sensitivity droplet digital PCR (ddPCR) across multiple tissue samples among all deceased with infection cases despite being undetectable in plasma.3 These findings suggest that the viral load in patients with COVID-19 might be low but still detectable in biospecimens with the appropriate assays following acute SARS-CoV-2 infection. In addition, the detection of subgenomic RNA, a marker of recent virus replication, and the isolation of replication-competent SARS-CoV-2 from respiratory and non-respiratory tissues, suggest that viral replication might occur for several months after the initial infection.

* * *

COVID activity rises in 2 world regions as US declines continue Center for Infectious Disease Research and Policy. I don't understand why the discrepancy. It's not like other regions didn't experience Omicron, or there's no travel between other regions and the United States.

Toddler dies on dream Disneyland trip after catching Covid as his heartbroken parents question why doctors didn't give him preventative treatment for another common virus Daily Mail. So it's not over?
Auto Claim Severity Up 35% over Pre-Pandemic Rates – LexisNexis Report Insurance Industry. "Motorists are driving like the roads are still empty. I wonder why. 'Tis a mystery!
China?
China steps up sampling of soy cargoes, adding to costly delays, traders say Hellenic Shipping News

TikTok Parent ByteDance's 'Sensitive Words' Tool Monitors Discussion Of China, Trump, Uyghurs Forbes
Migrant Workers Are Staying Closer to Home, and That's a Problem Caixin Global
Myanmar
Charred bodies, burned homes: A 'campaign of terror' in Myanmar Al Jazeera
India
Adani-Hindenburg probe: SC grants SEBI a 3-month extension Economic Times
Africa
Mineral-rich central Africa becomes focal point in US-China tug of war South China Morning Post
Syraqistan
Israel freezes cease-fire talks with Palestine amid escalating conflict in Gaza Anadolu Agency
European Disunion
The G7 struggles to find unity over China's economic bullying FT (PU). Rahm Emanuel, "a man who could start a diplomatic incident in an empty room." Ouch!
Dear Old Blighty
Coronation day arrests transform the profile of UK republicans FT
New Not-So-Cold War
Ukrainian counter-offensive takes shape with first gains around Bakhmut FT. With (paragraph 2) 1000 troops and 40 tanks?

MoD Says Ukr Attacks Repelled, Prigozhin Feud Intensifies; UK Media Admits Sanctions Fail (video) Alexander Mercouris, YouTube. Begins by disentangling Bakhmut rumors.

Ukraine war: The battle of Bakhmut is not about seizing vital ground – it is about maximising enemy casualties Sky News

The Last Stage: Preparing for the Great Offensive (video) Douglas Macgregor, YouTube. Russia has never attacked bridges over the Dneiper. But they just destroyed bridges between Moldova and Ukraine. Macgregor: "What the Russians have just done is foreclose the NATO option of committing large ground forces through Romania and Moldova into Southern Ukraine in the direction of Odessa. So Odessa is very definitely on the menu."

* * *

Ukrainian tells CNN team embedded on frontline: 'They are going to get killed, all of them' CNN

Ukrainian Soldiers Risk Their Lives to Keep Weapons From the Black Market NYT

* * *

Zaluzhnyi recalled what brought him to tears from the beginning of the invasion: I didn't have enough strength Ukrainska Pravda. So I guess Zaluzhnyi's alive?

The Nazi Streets of Ukraine The Real Politick with Mark Sleboda
Biden Administration
* * *
The ultimate Blob blind spot Robert Wright, Nonzero Newsletter
Spook Country
Biden's CIA Assist in the 2020 Presidential Election Kimberly Strassel, WSJ. The deck: "The agency, not only retirees, turns out to have worked on the Hunter excuse letter." Granted, Strassel on the WSJ Op-Ed page, but a coherent narrative. Based on the House Judiciary "interim report" on Hunter's laptop (dear Hunter), which looks like it's worth a read.
2024
No Labels taking next steps in search for presidential candidates for third-party ticket FOX. I hope this is only a grift.

Manifest Destiny: Alvin Bragg Searches for His Criminal Kailasa Jonathan Turley
B-a-a-a-a-d Banks
Banks Runs and Information Federal Reserve Bank of New York

One way to make banks safer? Make them "narrower." MarketPlace
The Bezzle
Binance Announces Exit from Canada, Citing Regulatory Tensions Coindesk
Digital Watch
How synthetic data could mitigate privacy and bias issues for marketers using AI The Drum

Deleting Inactive Twitter Accounts Michael Tsai
Healthcare
Can the health insurance system handle massive Medicaid reductions? The Hill
Gunz
Texas School Picture Day Photographer Expands Offerings To Include Memorial Posters The Onion
Sports Desk
Robo-umps have arrived — and they're not far from landing at Target Field Star Tribune (Chuck L). Now the catchers will have to figure out how to game the bots.
Zeitgeist Watch
I feel sorry for sex London Review of Books. Clickbait headline from the LRB (!!), but interesting: "'[O]rdinary affects' are public feelings that begin and end in broad circulation, but they are also the stuff that seemingly intimate lives are made of." Worth a read.
Guillotine Watch
Almost Every Powerful Economist We Have Went to 1 of 6 Schools. That's Not Great! Slate

The Right And Wrong Ways To Interview Elite Economists Revolving Door Project Newsletter. The right way would be whip in hand?
Class Warfare
The great denial: Why they don't want us to talk about class Counterfire

The fight over nursing home staffing mandates Axios. Well, the labor market is a spreadsheet, right? So just find the right cell and bump up the number?

Class markers:

One difference today is that whereas having servants to boil the water for cholera was a bourgeois status symbol, respirators are considered a working-class symbol—further grounds for a politicisation of the issue driven by class conflict. pic.twitter.com/vqTHDGHq3p

— Dr Satoshi Akima FRACP 『秋間聰』 (@ToshiAkima) May 13, 2023
When Deadly Steamboat Races Enthralled America Smithsonian
Antidote du jour (via):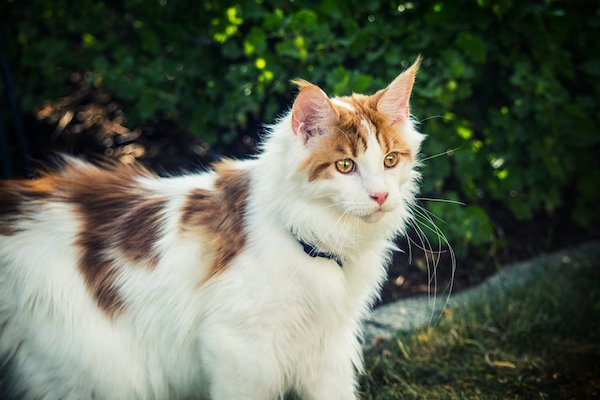 Good kitty!
See yesterday's Links and Antidote du Jour here.