MONTH OF March
Lean on your people for once, will ya, Virgo? The March cosmic lineup is one of the busiest and most profound months of 2023—and it will take a village to navigate, even for capable Virgos. While you prefer to give more than to receive, this is no time to stubbornly play savior. The Sun is moving through Pisces and Aries, your two committed-relationship sectors. It's your cosmic mandate to partner up and share the load. Even if you feel vulnerable asking for support, do it anyway. Be sure to spread the load around too. Quite likely there's a LONG list of people you've helped over the years. It's your turn to make a withdrawal from the Bank of Karma now.
The stop-the-presses news involves two major, slow-moving outer planets—Saturn and Pluto—returning to zodiac signs they haven't visited since 1996 and 1798, respectively!
The biggest day of the month for you will be March 7. Not only does Saturn move into Pisces today (more on that in a sec), but the year's only Virgo full moon will spotlight you, your passions and your amazing achievements. Tune in to your desires: What do YOU want, Virgo—just for yourself? Hard as it can be, put your care and concerns for others aside and take time to honor your own yearnings today.
More From ELLE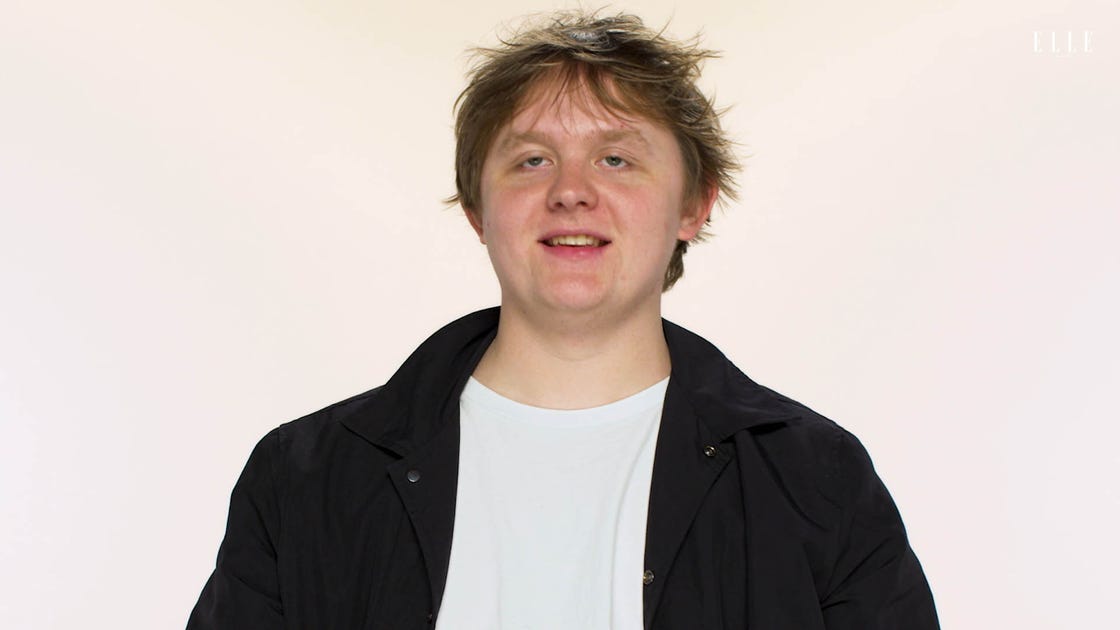 In sync with the Virgo full moon, structured Saturn will exit Aquarius and move into Pisces for three years this March 7. Your closest relationships will take a turn for the serious. Those that can't go the distance may fall away or demand structural repair work. What you're likely to see in the harsh glare of Saturn's audit is where some of your relationships are wildly out of balance. There may be unspoken "contracts" between you and others—for example, that you'll carry the financial burden if they don't challenge you. 
While these arrangements are YOUR business, Saturn will reveal which ones kinda don't work for you anymore. Saturn will be here until February 2026, so it won't be an overnight process. But get ready: All of your commitments are about to turn a lot more serious! And that can be a beautiful thing too. Over the next three years, Saturn could connect you to a long-term partner, in business, romance or both. There will still be "work" to do (Saturn wouldn't have it any other way…but then again, neither would your self-improvement-loving sign). But you'll grow so much by building a mutually supportive relationship.
That would be more than enough for any mortal, but it's just the tip of March's astrological iceberg! On March 23, Pluto will make its first exit from Capricorn since 2008, moving into Aquarius until June 11. This is a sneak peek of a 20-year Pluto transit (yes, really) that will begin here in earnest in November 2024, popping back and forth until then. For the next two decades, you can expect some deep inner transformation around wellness, service and systems. 
Yes, Virgo, right as Saturn departs Aquarius, Pluto moves in, with barely a two-week "reprieve." Themes of spirituality, work and wellbeing will be prominent between now and 2044. You may help others overcome addictive and self-destructive patterns (perhaps rooted in your own experience doing so) or rise up as a coach who helps people find their power in mind-body-soul balance. Maybe you'll do a lot of this work yourself first before moving from student to teacher. Whatever your path, Pluto in Aquarius will send you searching for ways to make an impact by learning new self-development systems and making mindset shifts. 
Whew! It's a lot to process. Slip off the grid to do that starting March 20, when the Sun moves into Aries and your private, intimate eighth house. You'll shift from "people mode" into "focus mode," tightening the radius of your attention span. Save it for that cherished few because your Virgo hermit time will be productive and restorative.
Your career has been a consistent heat zone since August 20, 2022, when go-getter Mars started its protracted marathon through Gemini and your tenth house of ambition and professional affairs. Demanding Mars can pile on the pressure, even if it brings exciting opportunities to fast-track your dreams. This March 25, Mars will finally exit Gemini and move into Cancer for two months (until May 20), heating up your teamwork sector. Yay! New collaborators could emerge to lighten your load and help bring your brilliant ideas to the wider world. Until then, put the pedal to the metal and you'll reach the finish line with a soul-satisfying victory. A big chapter of your career is coming to a turning point. Why not finish strong? 
It's Pisces season until March 20
You cherish your alone time, Virgo, but doubling up has its benefits, too. This month, the Sun travels through Pisces, your seventh house of relationships, until March 20. Being half of a dynamic duo could be pretty sweet now, whether you team up for business or pleasure. Like it or not, your interpersonal affairs department is a buzzing hive all month, and when Saturn starts a three-year stint in Pisces on March 7 (more on this shortly), a bond could turn serious. There's so much to learn from your relationships now. Even the people who irritate you can serve as useful mirrors now, so don't hate on those messengers!
During Pisces season, you'll fall into a simpatico rhythm with a kindred spirit or two. If you've been moving toward making a relationship official, March could be the month for a big offer—or a resounding "yes!"—that seals the deal. Is it time to put a ring, or an inked signature, on it, Virgo? The cosmic weather report in March could certainly find you exploring your options. 
The March 7 Virgo full moon is a peak 2023 moment
Bring on the planetary peak experiences! Is this month's emphasis on commitment and companionship making you feel a little claustrophobic? Don't worry, Virgo. You get a grand solo moment on March 7, when the year's only Virgo new moon turns the spotlight directly on you. 
While it's true that serious Saturn also lands in your relationship house with a thud today, you can still swing out and declare your independence. Make a statement, and a fierce one at that. Any personal intentions or goals you've been working toward since your last birthday could come together now, too. 
This full moon forms a supportive trine to changemaker Uranus in Taurus and your adventurous, worldly ninth house. You could have a chance to travel or spread your message to a wider audience. Got a personal passion percolating? Sign up for a class (or even a degree program) or look into possibilities of creating an indie business venture from it. You could be invited to teach what you know or speak in public about it. Take a deep breath and reach for the mic! This could be the start of a much bigger platform—and an opportunity to inspire many.
Saturn enters Pisces on March 7
Relationships take a turn for the serious this March 7. Under the bold beams of the Virgo full moon, heavyweight Saturn will move into Pisces for the first time this century! Get ready to embark on a three-year dynamic-duo odyssey as Saturn treks through your seventh house of committed partnerships.
Can your bonds go the distance? Are structural repairs needed? Saturn is the astrological auditor, here to inspect and protect. Between now and February 13, 2026, you'll be tasked with strengthening your relationships rather than burying your head in the sand if things are less than stellar. It's time to upgrade from "puttering along" to "power couple"—and that may require a restructuring of your habits. 
Saturn rules fathers, authority figures and boundaries. What were the "rules of engagement" in your home when you were growing up? Unspoken dynamics between family members may have seeped into your adult life, permeating your own relationships. While Saturn's in Pisces, you'll have a chance to unravel and unlearn these entrenched patterns. 
Weak relationships that can't go the distance will either fall away or undergo the necessary repair work to make them sustainable. Over the next three years, you may break up, make up, move on or both commit to doing the necessary work for a healthy, happy connection. This applies to romantic AND business relationships. Since Saturn rules experts, you might work with a coach, therapist or mediator to help you through any transitions.
Saturn was last in Pisces from May 21, 1993, to April 7, 1996. If you're old enough to remember what was happening during that time, look back for clues of what might resurface now. (And if you were born then, welcome to your very first Saturn return!)
Let's look at the cycle you're coming OUT of, Virgo. Since March 21, 2020, Saturn's been marching through your administrative sixth house, the zone of health, systems and helpful people. Virgo, you're the natural ruler of that chart sector, and having structured Saturn here has been both a blessing and a burden. Since you naturally love order and clarity, you've probably relished all the certainty that Saturn served up. 
The tricky part? Saturn is the #boss, and the sixth house rules employees. You've had to step into your own leadership, learn to delegate and pass along some of the "grunt work" to others instead of trying to do it all yourself. Uncomfortable but worth it. Or maybe you decided to acquire an entirely new skill set during the pandemic. Saturn in Aquarius was a humbling time when you had to methodically master a new field or discipline, one excruciating step at a time. Luckily, your brain is built for this kind of work, but still! The concentration and craftsmanship that was demanded of you, especially during the pandemic, was not easy. 
With Saturn in your health sector, your fitness and well-being were probably top of mind. One Virgo friend of ours challenged herself to run the New York City marathon. She hadn't trained for any races in years, but she stuck to her convictions and got ready for it, then finished the course even though she walked most of it. It was a perfect metaphor for many Virgos' Saturn experiences: Just getting to the finish line was enough regardless of what route you chose or how long it took.
Now, as Saturn moves into this interpersonal zone of your chart, you have a clear understanding of why people need people. You may formally partner with a well-connected agent or a skilled specialist. Screen them well and choose your collaborators with care. Do their abilities sync with yours, and are they a match for the level you're at today? Ultra-discerning Saturn wants to make sure YOU don't end up doing all the heavy lifting. Look for people who are "greater than or equal to" you only. If Saturn in Aquarius taught you anything, it's that the cost of carrying other people's baggage is too steep a price!
Do you have the life experience that could benefit others coming up in your industry? As Saturn moves into Pisces, it might be your turn to be the mentor, agent or manager. Playing "starmaker" could be a worthwhile and satisfying new branch of your career, Virgo—provided the person you're supporting is willing to do the work instead of expecting you to carry them. (We can't repeat this warning often enough.) Talent is essential, but anyone you take under your caring wing must have the rock-solid work ethic to go along with it. Virgos know: The only way to the top is practice, practice, practice.
Final Mars-Neptune square on March 14
Are they or aren't they? You could be served serious mixed signals this March 14, when Mars in your long-term goal sectors makes its third and final square to confusing Neptune in your partnership zone. The prior two Mars-Neptune squares were on October 12 and November 19 last year, marking a period where you may have misread someone's intentions or run hot-and-cold about a certain relationship yourself. 
Today, you could be unclear about whether to move forward and make something official. Are you responding to external pressure or worried about how you'll look to the public if you make this choice? Step back and consider whether that's at play. It's equally possible that your anxiety is a signal that there's deeper uncertainty within you, and you just haven't put your finger on exactly what that is. 
Under this Mars-Neptune conflict, your intuition AND your paranoia are both advising you at equally loud decibels. Hello, overwhelming! You might be afraid of missing an opportunity if you DON'T take action but scared of getting stuck in a bad situation if you do. Talk to a neutral sounding-board friend or do some free-writing and see what each part of yourself is trying to express. When in doubt, wait it out. You don't have to rush into a decision, Virgo, especially if you don't have all the facts! 
Aries season starts March 20 and Aries new moon is March 21
Hang that "do not disturb" sign on the door on March 20, when the Sun hunkers down in Aries and your powerful eighth house for the next four weeks. Skip the loud parties and uber-social outings. You need space to process your emotions, reflect and research. Head into your cocoon for a month so you won't be disturbed!
With el Sol in your joint-ventures zone, the skies could serve up a mega-merger, which could be romantic or professional in nature. You could meet someone who's much more than a mere spring fling. In the next 30 to 60 days, the spark could turn serious. If you're in a long-term relationship, talks might turn to that big next step. With the Sun turning up the heat in this erotic zone, you'll be feeling frisky as the new season begins.
Is there a person whose skills and superpowers complement yours, or a well-connected ally who can open doors? If this is a "1+1=3" kind of equation, explore teaming up at the March 21 Aries new moon. With both lucky Jupiter AND messenger Mercury also in Aries, your negotiating powers are at their peak. With a little brainstorming, you could come up with an exciting win-win notion that's the start of something lasting.
An opportunity to invest, build your wealth or buy or sell property could arise near this new moon, and in the next couple months. Look ahead to April 20, when a rare second Aries new moon—also a potent solar eclipse—will activate this wealth-attracting zone of your chart all over again. Bigger opportunities are actively coming your way, Virgo! Your job? Clear the doubt and fear from your field and allow the universe to present a whole new plan for prosperity.
Pluto enters Aquarius on March 23
Saturn might have moved on from Aquarius, but in short order, powerhouse Pluto will occupy this zone of your chart—and it's here to stay! From March 23 to June 11, Pluto makes a brief pit stop in your sixth house of wellness, work and organization before returning for 20 whole years from November 19, 2024, to January 19, 2044.
Virgo, you're the native ruler of the zodiac's sixth house, so having transformational Pluto here for such a long run will be an up-close look in the mirror—deeply uncomfortable at times. Pluto in Aquarius will reveal the depths of your unconscious urges, neuroses and micromanaging ways (no judgment, we all have 'em!), at times laying them bare for all to see. As the zodiac's perfectionist, you work hard to mask your flaws, except when YOU take control and share about them yourself. 
The business of being human is hard for you, Virgo. But in its own somewhat-twisted way, Pluto will pry loose your grip on all the addictions, coping mechanisms and unhealthy ways you try to hide the fact that you're a mere mortal, as confused and adrift as the rest of us.
Pluto was last in Aquarius from 1778 to 1798, so nobody REALLY knows what it will spin up this go-round. Yes, we saw the birth of the USA and the French Revolution—and since transformational Pluto's in Aquarius, the sign of society, it would be fair to expect some deep systemic changes ahead. 
But the more helpful inquiry would be to ask: What revolutions will be happening within YOU? The answer might be found in…your gut! We mean that in every sense, from your intuition to your digestive system, which happens to be the part of the body that Virgo rules. In recent years, gut health has become one of the most important areas of wellness—the gut, in fact, has been called the "second brain." (Is this why Virgos are so smart? We kid…kinda.) 
Sexy though it's not, regenerative Pluto in this zone points you to focus on your digestive health. (Virgo author and "cancer thriver" Kris Carr helped pioneer open talk about poop, for better or worse.) From taking probiotics to getting your microbiome tested to adding more fiber to your plate, there's a range of options to explore with your healthcare provider. Beyond that, secretive Pluto will unveil any mind-body connections that can manifest in your well-beclass="body-el-link standard-body-el-link" ing. Check out Louise Hay's famous book You Can Heal Your Life for a complete list of the emotional blocks that link to physical ailments and discomfort. An ounce of prevention is always worth a pound of cure. 
With Venus sizzling in Aries and your zone of eroticism until March 16 and Mars racing through Gemini and your prominent tenth house until March 25, love (and, well, everything) will feel a little extra intense. These are two of your most driven and ambitious chart sectors, which can rocket you toward your goals OR give you tunnel vision. 
Venus in this sensual zone definitely sparks up your seductive powers but at the same time could leave you feeling vulnerable and even jealous. Should those feelings arise, try to breathe through them instead of reacting. Regaining composure in the moment can not only quell your anxiety but present an opportunity to deepen your bonds.
This could happen at the rare Venus-Jupiter conjunction on March 2 (visible in the sky!), when Venus gets a nudge from the supersizing planet to take a romantic risk. Ready or not, it's a day to broach the big topics like living together, babies, retirement planning or merging your lives in some significant way. Single? You'll have a flash of clarity about where you're willing to compromise and what your non-negotiables are, which is a big deal indeed, especially for you, Virgo.
On March 16, the vibe will lighten considerably, and all that emotional intensity will start to quiet down to a sweet simmer. Until April 11, Venus will be trotting through sensual Taurus and your liberated ninth house, widening your amorous perspectives and putting the "lust" in wanderlust. An unexpected connection with someone very different than your usual type could ignite at the March 30 conjunction between Venus and Uranus, planet of the unexpected.
Then on March 25, Mars bolts into Cancer and your social, lighthearted eleventh house until May 20. One-on-one time will be less important than sharing special events with your mutual friends. But DO make space in the calendar for private time with a special plus-one.
You're a mighty force on your own, Virgo, but could you go EVEN faster with the right partners? This month, the stars say yes! On March 7, under the light of the year's only Virgo full moon (!), structured Saturn begins a three-year trek through Pisces and your seventh house of dynamic duos. An exciting alliance could become official between now and February 2026, one that can grow incrementally into a solid venture. 
The mandate, however, is that you MUST take your time. Saturn is all about slow and steady progress; the cosmic inspector wants to ensure that you've done all your due diligence. (Luckily, you're a Virgo and you're usually all about that!) You could get slapped with a speeding ticket from Saturn if you try to force any brewing connection to turn official too fast. With Saturn in your opposite sign, it's imperative that you let things unfold at the right pace, and don't proceed to the next step until you're 100 percent certain that everyone's on the same page.
Love Days: 16, 20
Money Days: 26, 4
Luck Days: 24, 2
Off Days: 21, 31, 18