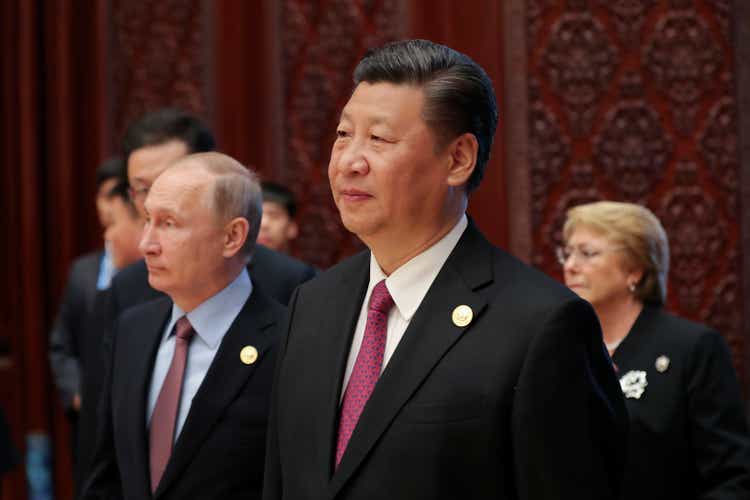 Chinese President Xi Jinping will visit Russia from March 20 to 22, at the invitation of President Vladimir Putin, China's foreign ministry said on Friday.
The statement did not specify whether Putin would meet Xi during the visit.
Beijing will take an objective position on the Ukrainian crisis and play a constructive role in advancing talks, Russian state-owned news agency RIA Novosti reported citing the Chinese foreign ministry.
"During the talks, topical issues of further development of comprehensive partnership and strategic cooperation between Russia and China will be discussed," the Kremlin said. "A number of important bilateral documents will be signed."
The upcoming visit to Russia will be Xi's first since Russia's invasion of Ukraine last year. The visit follows China's announcement of 12 steps that could broker peace in Ukraine.
The 12-point list included calls for respecting the sovereignty of countries, resuming peace talks, keeping nuclear power plants safe, and stopping unilateral sanctions, among others. Note that China earlier abstained from a UN resolution calling for an end to the war.
The list was immediately criticized by top U.S. officials, who said it could've "stopped at point one, which is to respect the sovereignty of all nations."
Trade between Russia and China has deepened since the Ukraine invasion, causing concern for the U.S.