Boosting Employee Engagement With Custom Games
Games are a beloved pastime for people of all ages. This is why in recent years we have seen them invade the world of online learning with amazing results. However, many companies still shy away from this arguably effective training method. One of the primary reasons is that they fear high implementation costs or that the training program will not lead to adequate learning progress. In this article, we discuss the reasons why games are a valuable training tool, as well as the top 5 benefits gamified online training can bring to your organization. Then, we'll wrap things up by discussing the possibility of creating custom games for your company using a game authoring tool.
What Makes Custom Games A Great Choice For Training?
You might be wondering what it is about custom games that makes them so desirable to online learners. In reality, the gamification of online learning has opened up a new world of possibilities. Learning has become more versatile, allowing learners to have control over their pace. Now, they can complete training at any place and any time, even if they only have a few minutes to spare. Games also offer immediate feedback and rewards that keep users motivated. Not to mention that they create a social environment where learners can share their progress and achievements. In the following section, we're going to delve into the most important benefits that make games one of the most valuable tools for online training.
5 Benefits Of Gamifying Training In Your Business
1. Learner Engagement
Engaging learners is the number one factor that determines the success of your online training program. If your employees are not paying attention, they won't learn new things and expand their skillset. Gamification—especially custom games—can bring to the table an element of fun that helps users acquire new knowledge without even realizing that they are completing a training session. To them, it's just a game, but the more they play it the more they learn. In addition, custom games introduce players to a storyline that holds their attention until they get to the end of it. One can't forget either that receiving immediate feedback and rewards urges learners to come back and strive for better results every time.
2. Improved Knowledge Retention
There are various ways through which a learner can assimilate new information. As a general rule of thumb, people tend to remember things they hear, write, see, or do, each method leading to varying levels of knowledge retention. However, gamified eLearning is a captivating activity that allows learners to combine all those activities at the same time. As a result, new information is retained long after the end of the training program. In addition, the skillful and captivating storytelling used by games helps learners visualize the situation they're being trained on and recall information when needed in real life.
3. Increased Motivation Through Healthy Competition
Gamified online training creates a social environment that encourages employees to connect with their colleagues and share their progress. Badges, rewards, and scoreboards promote healthy competition, as everyone tries to complete more achievements to rank more points. This creates a playful and fun work environment that engages employees in the training process. In addition, collaborative custom games that call many employees to play together help create a sense of community and build stronger relationships amongst coworkers. For example, in one of the games offered in a game authoring tool, such as The Training Arcade, employees can work together to gather clues and solve mysteries.
4. Practice-Based Learning
It is widely known in the world of learning that the most successful training programs are the ones that combine theory with practice. Practice-based training programs allow learners to apply what they learn to real-world situations, thus better comprehending new concepts and retaining information. Custom games can provide practice-based learning in various ways, using scenarios and simulations that imitate realistic on-the-job situations. As employees learn how to respond to various reality-based scenarios in the game, they acquire skills that they can apply later on. Moreover, they can gauge their skills themselves and decide which areas require improvement.
5. Measurable Learning Experience
What any company is asking from their training program, and truly any project they undertake, is measurable results. There is no point in creating and implementing training if you can't estimate how successful it is. This is the reason why many companies opt for game authoring tools: actionable data. Game authoring tools let you in on behavioral and engagement patterns, learning progress rates, knowledge gaps, etc. You can then use that data to decide which games are more effective, which modifications would bring in even better results, or what type of custom games you need to address a specific pain point in your business. Armed with this essential info, you have the opportunity to bring a custom game creation company on board, such as The Game Agency by ELB Learning, to help you realize your L&D vision.
Would You Like To Create Your Own Games?
The benefits of gamified online training, as we saw above, are undeniable. But how could you take advantage of custom games in your organization? The solution lies in game development software that allows you to create games that target any subject you want to train your employees on. You can cover countless topics such as employee onboarding, sales training, security, product knowledge, systems, collaboration, etc.
With game-authoring tools, the possibilities are endless. The right platform can help you take control of corporate training in your business and offer your employees a fun and captivating experience that will keep them engaged and elevate their performance. Ultimately, you'll need one that gives you the power to choose from a library of customizable games and is equipped with robust gamification features, like The Training Arcade.
Helpful Links
The Game Agency, a division of ELB Learning, has helped many companies achieve their training goals and increase the efficiency of their employees. If you are interested in seeing how it made that happen, read the following two case studies: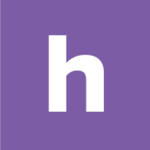 Homebase
Make work easier. Running a small business has never been harder. Homebase helps with free tools to track time and manage your team.
Originally published at blog.elblearning.com.