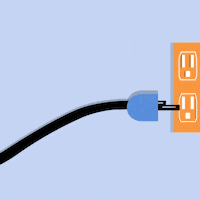 Now, questions. Lots of questions.
The Muslim community in Albuquerque, New Mexico — and even nationwide — has dealt with a gamut of emotions since news broke this past weekend of the fatal shootings of four of their own.
"These hateful attacks have no place in America," President Joe Biden said amid speculation the deaths might be tied to Islamophobia.
After the latest in the string of killings, Albuquerque Police Chief Harold Medina characterized the shootings as "disturbing" and said police had reason to believe they were related.
"We're in fear for the safety of our children, our families," Ahmad Assed, the president of the Islamic Center of New Mexico, said Saturday, as reported by the Wall Street Journal's Sara Randazzo. "This is a very troubling time for all of us."
Relief then mixed with shock as the Albuquerque Journal's Elise Kaplan explains: Authorities charged an Afghan refugee named Muhammad Syed — a Muslim himself — in the homicides of Aftab Hussein, 41, on July 26 and Muhammad Afzaal Hussain, 27, on Aug. 1. Also, police called the 51-year-old Syed a prime suspect in the Nov. 7 fatal shooting of Mohammad Ahmadi, 62, and the Aug. 5 fatal shooting of Naeem Hussain, 25. A later story by Kaplan notes:
Officials estimate there are between 5,000 and 10,000 Muslims living in Albuquerque, representing various races, ethnicities and nationalities. Assed guessed about 80% are Sunni and 20% are Shiite. He said it's common for members of both groups to visit the Islamic Center of New Mexico.

Of the four Muslim men who were killed, three were practicing Shiite Islam. Syed was a Sunni Muslim, as was Muhammad Afzaal Hussain.
At The Associated Press, Stefanie Dazio and Mariam Fam report:
Investigators received a tip from the city's Muslim community that pointed toward Syed, who has lived in the U.S. for about five years, police said.

Police were looking into possible motives, including an unspecified "interpersonal conflict."

When asked specifically if Syed, a Sunni Muslim, was angry that his daughter married a Shiite Muslim, Deputy Police Cmdr. Kyle Hartsock did not respond directly. He said "motives are still being explored fully to understand what they are."
Finally, AP's Susan Montoya Bryan details the latest:
Members of New Mexico's Muslim community pushed Thursday for the Afghan refugee suspected of killing four Muslim men to remain behind bars pending trial — citing previous accusations of domestic violence and video surveillance that appeared to show him slashing the tires of a vehicle parked outside the local mosque.

The video from early 2020 had prompted leaders of the Islamic Center of New Mexico at the time to admonish Muhammad Syed and tell him not to return to the mosque.

The woman whose tires were slashed never went to the police and charges were never filed, said Ahmad Assed, the Islamic center's president.

But nearly two years later, her brother-in-law became one of the victims. Muhammad Zahir Ahmadi was fatally shot last November behind the market he owned with his brother.
Stay tuned for more developments.