WEEK OF August 8 – 1 4, 2022
Don't be surprised if you get more than a couple reminders to listen to your own heart this week, Pisces. It'll be easy to be pulled into the compare and despair trap, but hopefully knowing ahead of time that you're susceptible might help you refill your inner reserve tanks now. Sensual, creative Venus is wrapping up her annual tour of your artsy, flirtatious fifth house, which should have you in pretty blithe spirits. But this Tuesday, August 9, shadowy Pluto in Capricorn and your communal eleventh house is throwing shade at the love planet. Drawing inspiration from the hivemind and beauty bloggers is only natural, but know thy limits. Too much devotion to other people's ideas and looks will pull you away from your own original style, and "appropriation" isn't the way your authentic sign prefers to roll. Tap Pluto's initiating energy to shift the focus to developing your creative gifts, avoiding the groupthink mentality at all costs. P.S.: What might happen if you did a mini "digital detox"—i.e., not checking social media for a week (or more)?
That possibility might become an actuality on Thursday, when an Aquarius full moon fires up your secluded and mystical twelfth house—the sector associated with your introspective sign. This is the only Aquarius full moon of the year, and it should offer you even more direct access to those divine downloads that help you tap into your own highest wisdom. As a Pisces, you rely on your intuition the way others trust logic and reasoning, and this lunation can take it to the next level. But as you know, to really hear this guidance, you need to screen out the distractions and disruptions. If this is important—and we have to assume it is—then be prepared to shuffle your schedule to leave time for it. And if nothing is coming, you can prime the pump by free-writing in your journal or listening to spacious music or guided meditations. Since the twelfth house rules endings, transitions and healing, it's likely that you'll unearth something that needs to be released. Luckily, this full moon could provide the necessary inspo to drop that person, limiting belief or bad behavior—for good!
Also on Thursday, beautifying Venus leaves your decadent fifth house and lunges into Leo and your sixth house of healthy living until September 5. You've got goals, Pisces, and the best way to recharge your batteries is by taking care of yourself from the inside out! What always makes you feel strong, limber, energized—and nurtured? Those are things to lean in to! Which foods and movement are sure to rekindle your inner glow? And because it's sensual Venus, not drill sergeant Saturn, you're reminded that, for you, "no pain, no gain" is an irrelevant refrain. The sixth house is also your zone of organization and efficiency, and under Venus' guidance, your systems could get a smart AND chic upgrade. Score!
More From ELLE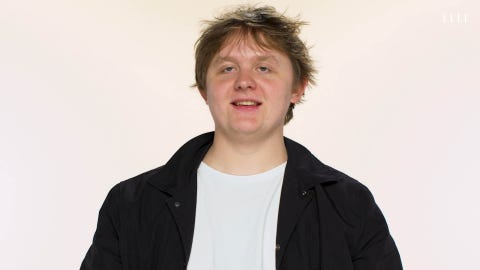 Identical twin sisters Ophira and Tali Edut (The AstroTwins), have been ELLE.com's official astrologers for over a decade. They are the authors of several astrology books, including their popular yearly horoscope guides, and have read charts for celebrities including Beyonce, Karlie Kloss and Emma Roberts. For their spot-on predictions, books and online courses, visit them at  astrostyle.com.