The team at WhatsApp is working on new ways to increase privacy and reduce awkwardness. Three new features will be rolling out to users soon that will help achieve those goals.
First is the feature that lets you leave a group chat silently. This means that you can duck out of a group chat without awkward goodbyes. Note that while users in the group will not be notified, the group admins will get a notification.
Next is something that has been brewing for a while – the option to control who can see when you are online. You can set this to everyone, just your contacts, your contacts with some exceptions and nobody. Both this and the option to leave groups silently will roll out to all users later this month.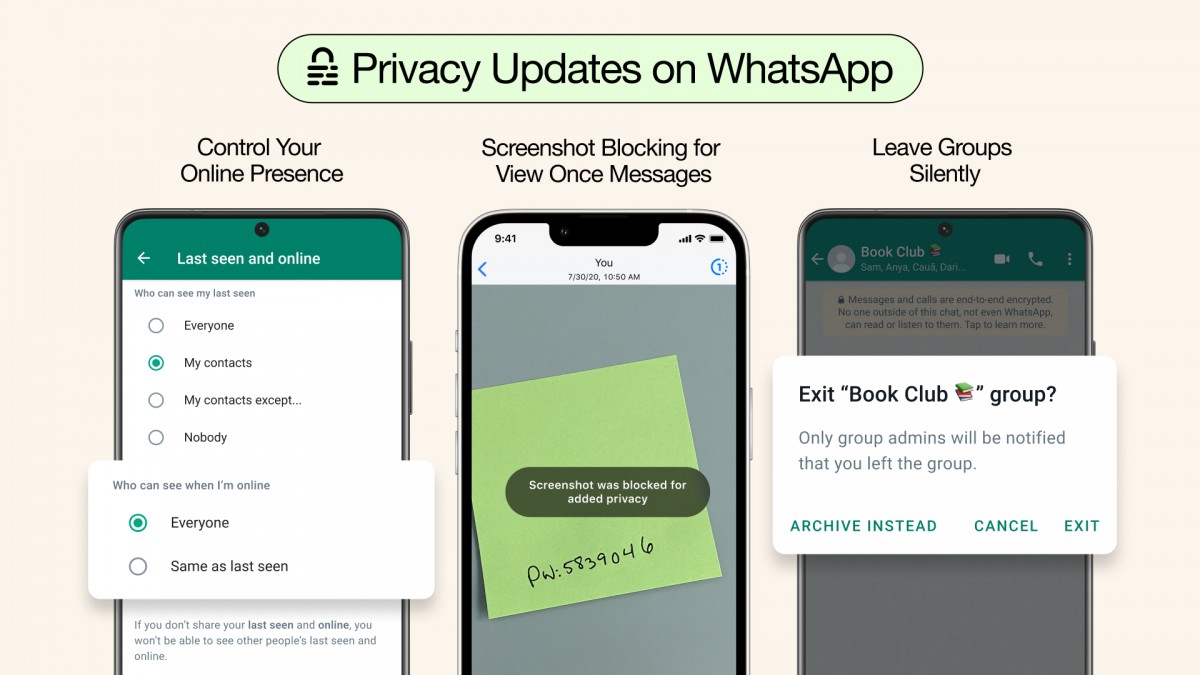 Finally, a very important update to the recent View Once feature. The feature allows users to send a photo or video that disappears after the recipient opens them. However, there was a major flaw – the other user could just screenshot the image. Work on screenshot blocking for View Once messages is nearly complete, but WhatsApp didn't say when it will roll out to users.
Don't worry if you haven't been keeping track of all the new privacy features. WhatsApp is starting and educational campaign to teach people what options they have and how to keep their correspondence private.