A few days ago Valve announced that it has cleared up a major hurdle in the production of Steam Decks and that it will be able to fulfill demand faster than expected. Today the company announced that it is launching its handheld console in new regions.
Soon fans in Japan, South Korea, Taiwan and Hong Kong will be able to pick up a Steam Deck. This launch is in partnership with Komodo, Valve's authorized reseller for those regions.
The site for Japan is already up – you can check it out here. The base 64GB eMMC model starts at JPY 59,800, the 256GB NVMe SSD model is JPY 79,800 and the top 512GB model is JPY 99,800. Here are the starting prices for the other regions: KRW 589,000 for South Korea, NT$ 13,380 for Taiwan and HK$ 3,288 for Hong Kong.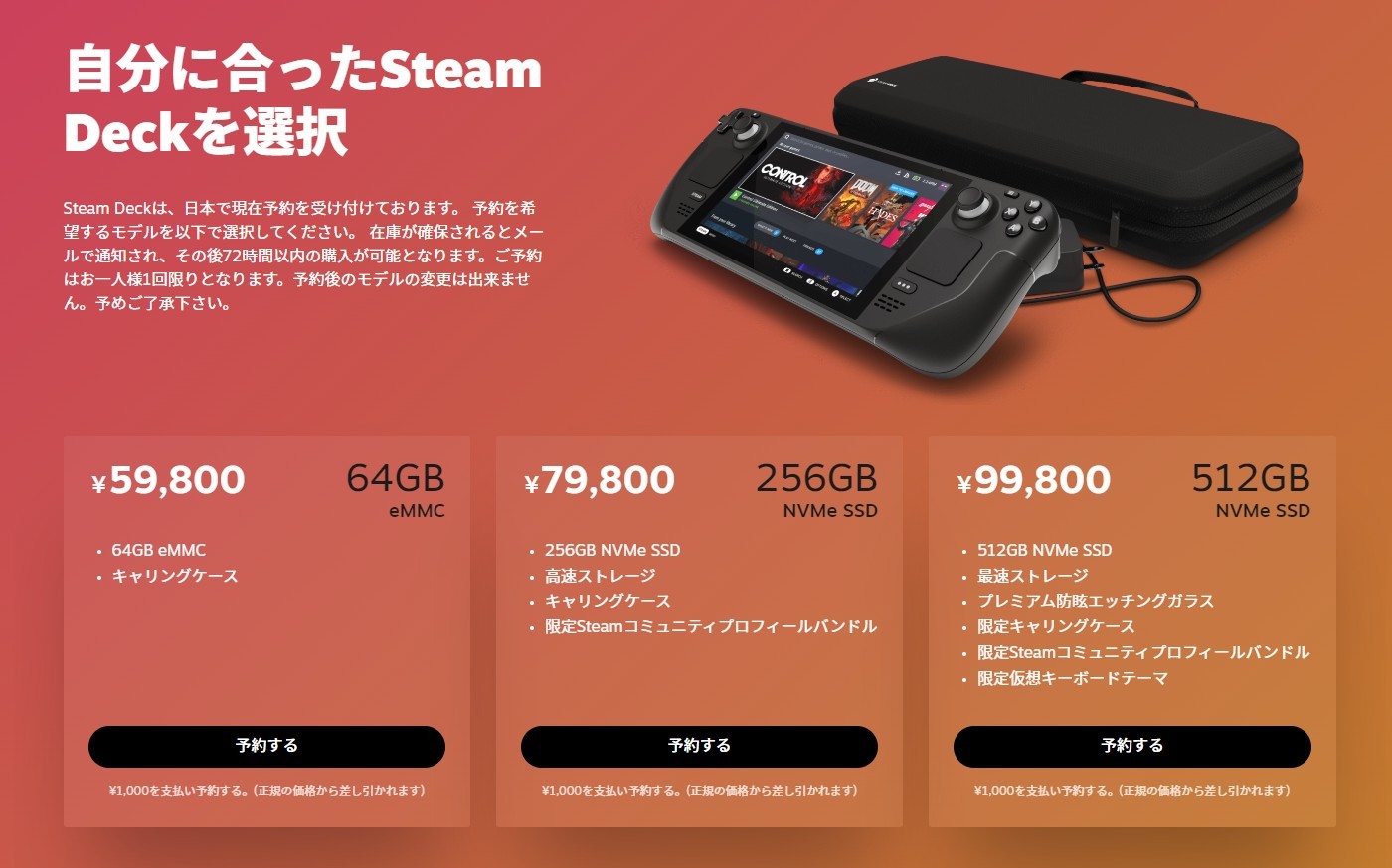 Valve notes that the reservation queues in the new regions are separate from those from the current regions, so this launch does not mean the delivery of your Steam Deck will be delayed.
Valve is pretty bold to try to push into Japan, home of Nintendo and Sony, two big names in handheld consoles. Well, mostly Nintendo these days. Still, home console gaming is much more popular in the country than PC gaming, which is what the Steam Deck offers.
That is why the company will set up a large booth at the Tokyo Game Show to introduce the Steam Deck to the attending gamers.