Huawei's latest flagship TWS earphones – the Freebuds Pro 2 – come as a natural evolution of the first Freebuds Pro. They are co-engineered with Devialet and having spent considerable time testing them we are now ready to share what we hope will be some useful impressions.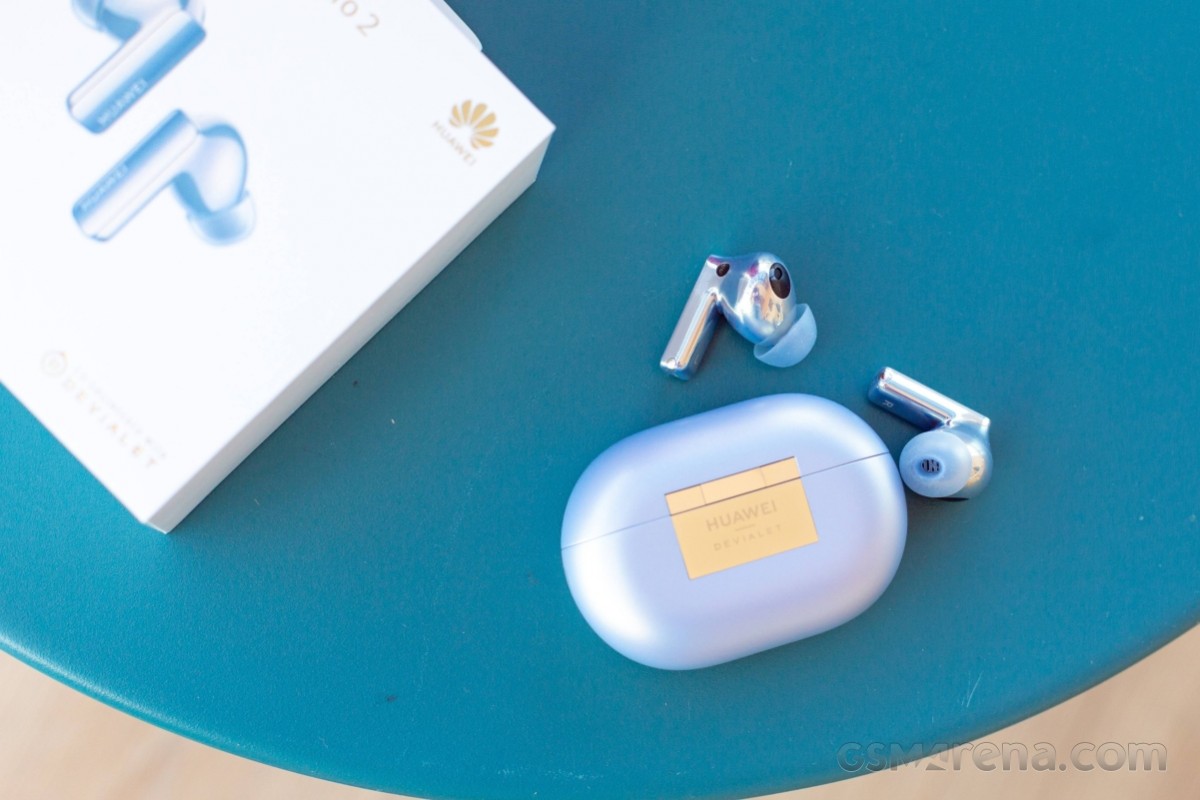 We had the Silver Blue set, which is definitely the belle of the ball – there are also Black and White options for more traditional looks. Picking a bold color for an accessory usually means it will be an accent in one's apparel, and in this case, the Freebuds Pro 2 in Blue are definitely a head-turner.
The case has a matte coating and mirror-like finish on the hinge where we can also see Devialet's logo. The earbuds themselves are glossy and are massive fingerprint magnets, which quickly degrades their looks. Huawei introduced a rectangular design of the stem in the first Freebuds, but now the edges are better-rounded and the whole earbud looks seamless and much better overall.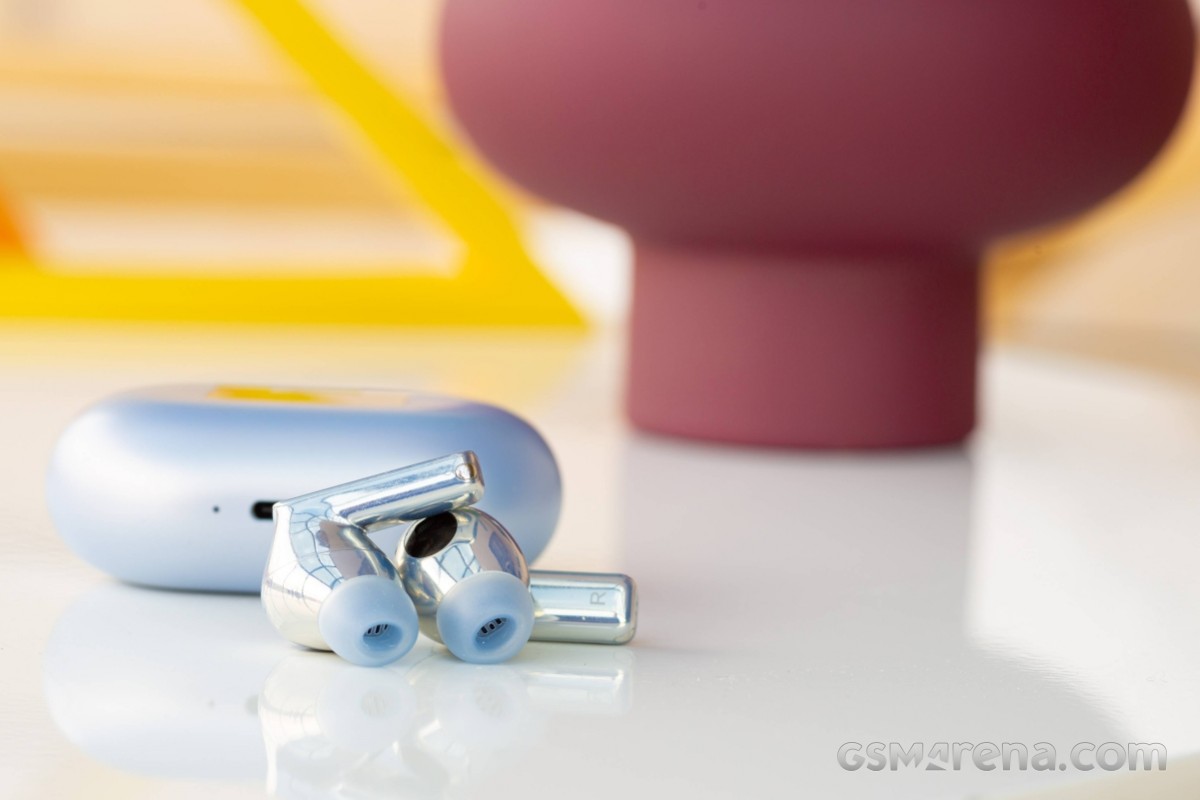 The case supports wireless charging but unusually the coil is placed it at the front. When you place the case on the wireless charger, you have the Devialet logo facing the top, but obviously you can't easily operate the lid. The other elements of interest are a USB-C port on the bottom and a reset key on the right-hand side.
The retail box has a USB-A cable and two extra sizes of rubber tips for the buds. The Freebuds Pro 2 support all phones, but you only get the AI Life companion app on Android from Huawei's AppGallery.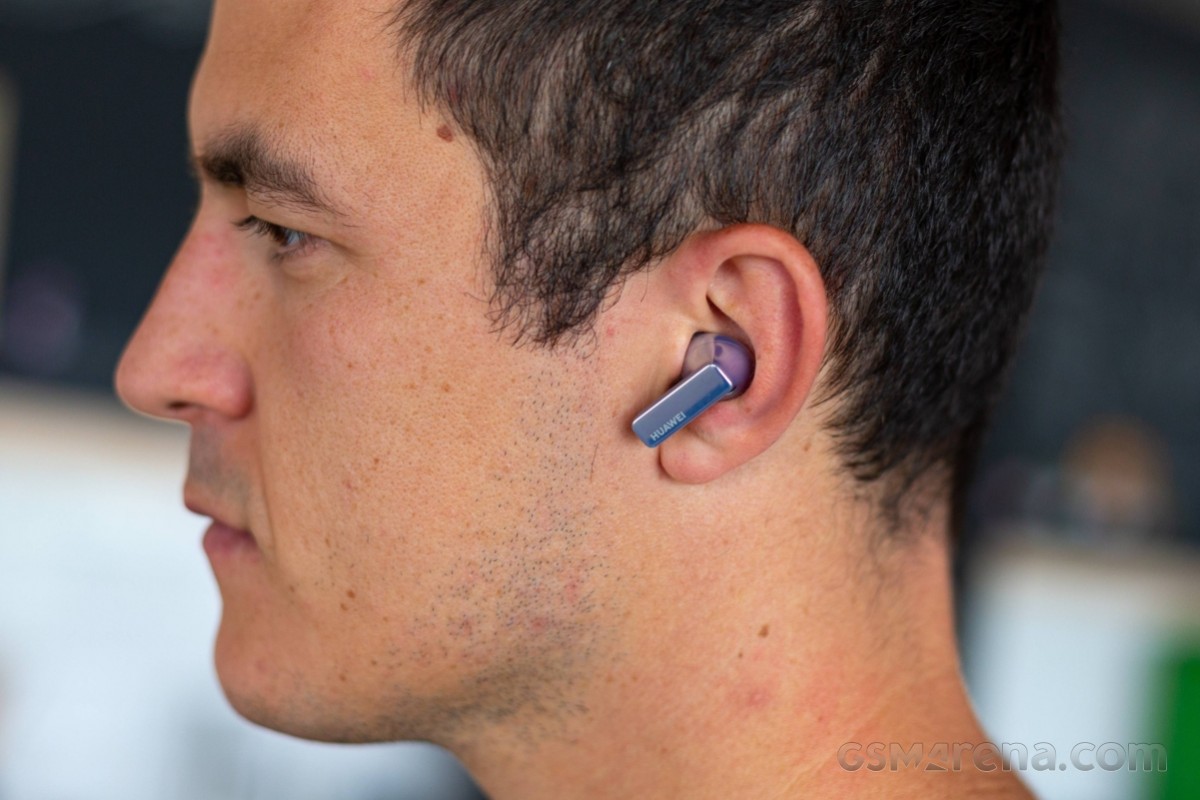 The earbuds themselves are pretty capable but it is Huawei's app that makes the difference. It can be used to toggle Noise Control modes, set different Sound effects and edit gestures. There is also a "Tip fit test" that helps you select the right set of rubber tips from the ones supplied in the box.
Our experience showed that it's a little redudant because we had already selected the ones that felt comfortable and the app merely confirmed our choice is correct. Comfort is crucial for TWS earphones, but sadly it's a strictly personal matter as everyone's ears are a little different. For what it's worth this reviewer felt no discomfort from having these buds in the ear for the past weeks.
There was also the occasional jog at the local running track and trails in the mountain just outside the city – the Freebuds stayed in the ear to the point of forgetting they are even there.
The Freebuds Pro 2 design of the stems is not their most unusual feature, it their touch navigation. Huawei decided to prevent accidental touches to the outer side and now you have to pinch with two fingers.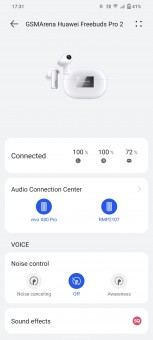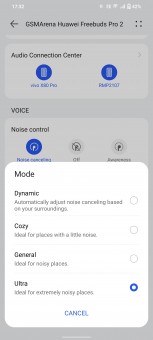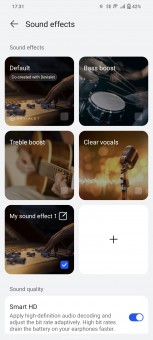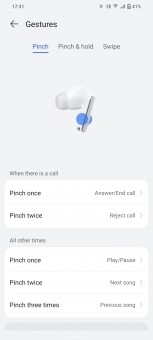 Huawei Freebuds Pro 2 in Huawei AI Life
The essence of the gestures have remained the same – one pinch is Play/Pause, two pinches are Next song, three pinches are Previous song; Pinch & hold is Noise Control; Swipe is on the side and controls the volume. All of them are customizable and can even be turned off.
What we found awkward is the attempt to pinch two or three times. It's not a classic pinch, there has to be at least 1 sec (1000 ms) per gesture and often it wasn't detected correctly, so I can say it didn't feel great when listening to a podcast. Yes, pinch and hold works great, but that's the only gesture I could reliably use. And it's not like I didn't give them time to get used to – I struggled with this for the past five weeks.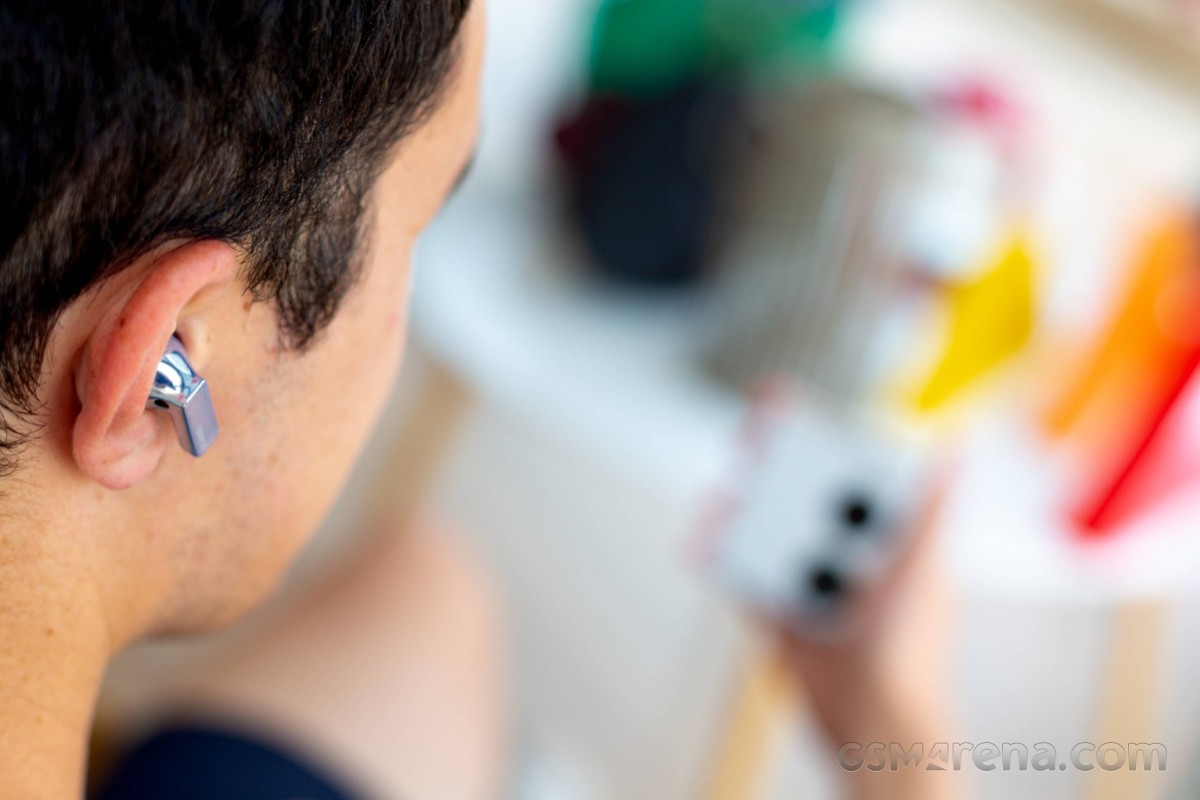 Audio performance is the most important feature of TWS earphones, and the FreeBuds Pro 2 really impress here.
This comes as no surprise – the previous Freebuds Pro were among the best earphones of this form factor we ever tested, and obviously, Huawei's partnership with Devialet helped tune this properly as well.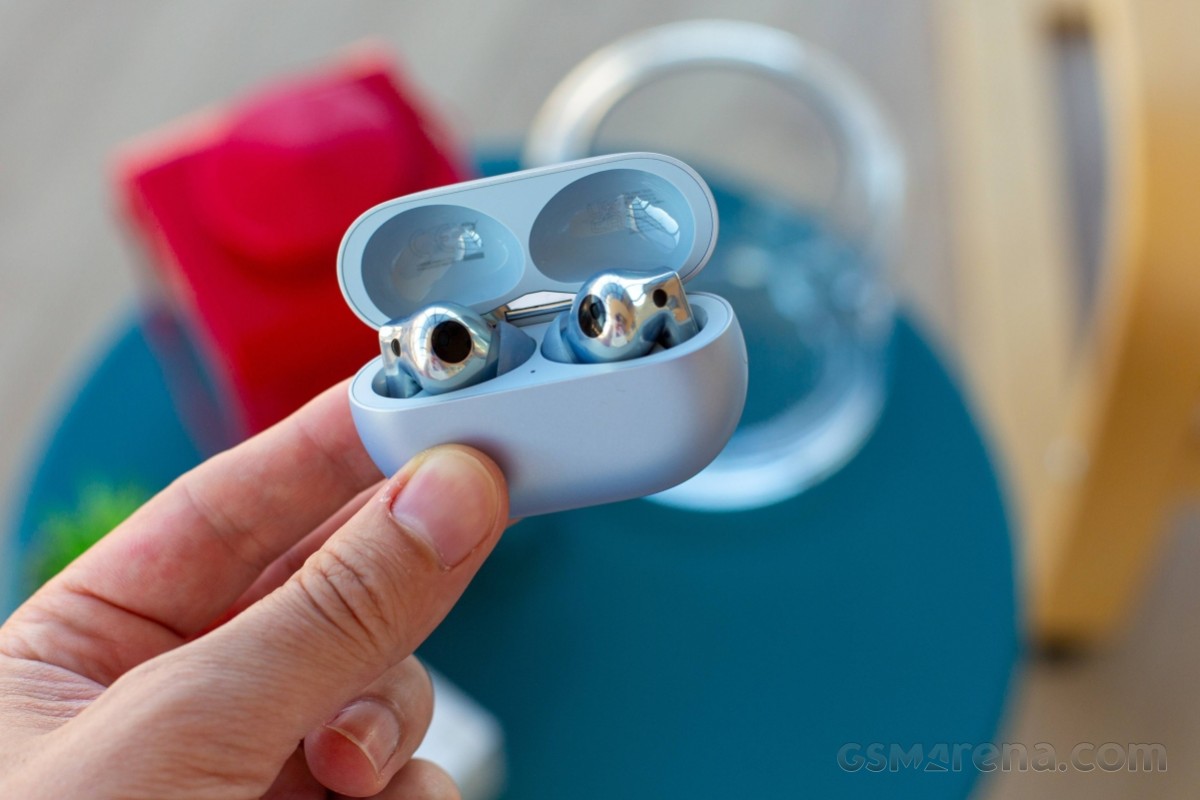 The drives selected and the software tuning achieve class-leading audio experience. First of all, there is a Dual Sound system that consists of a quad-magnet 11mm dynamic driver and a separate UHF planar diaphragm driver.
Usually these elements are in one module but Huawei managed to split them claiming that it really cleans up the output.
In practice, they deliver the deepest bass we have ever heard from such small buds, as well as clean vocals. Here's where AI Life comes in handy – the app offers four key Sound effects, which is basically a fancy equalizer, and we loved the Bass boost preset.
You can create your custom equalizer too, and turn on some more software features including Smart HD and HD Voice that aim to enahnce the output further, but they obviously perform well only with certain tracks and hurt battery life.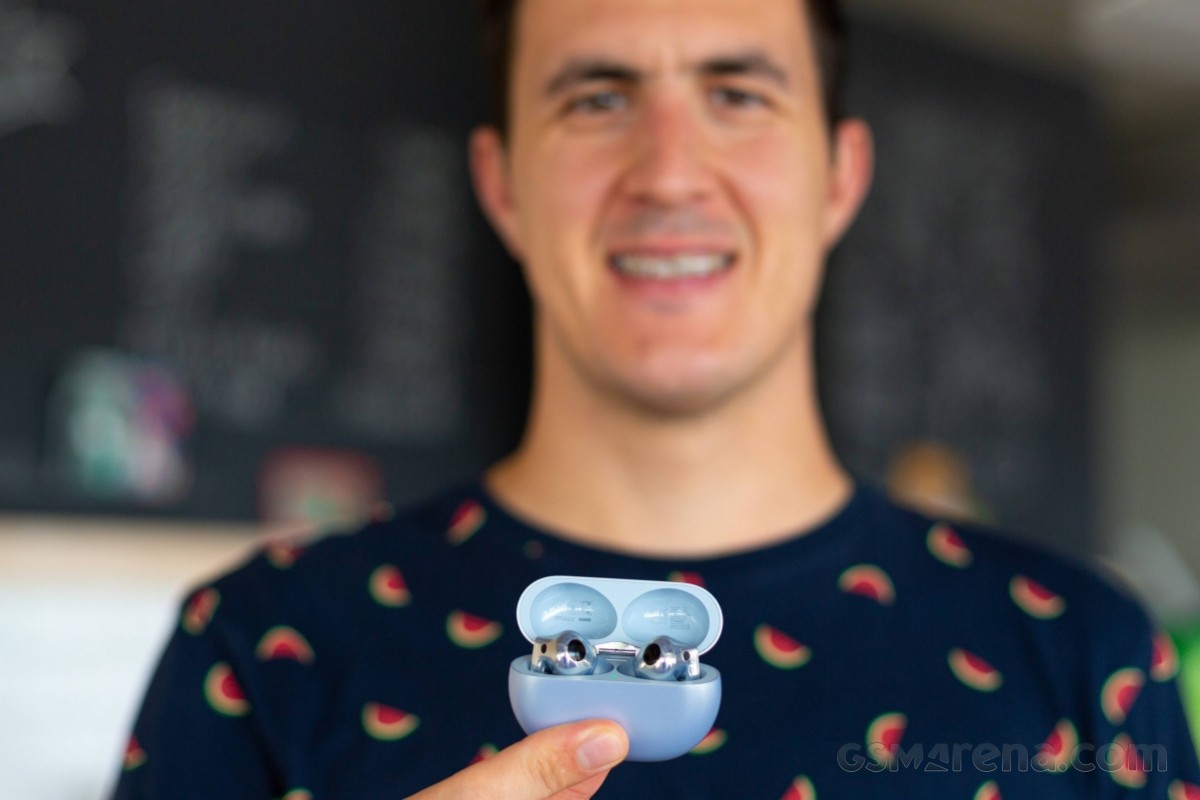 Speaking of voice calls, each bud has three microphones – two outward, directed towards the mouth, and a third that sits on the inside and takes care of external sounds to offer noise cancellation.
The Freebuds Pro 2 offer three main noise control options – Awareness that boosts surrounding noises and has a toggle for enhancing voices. It does a great job and sometimes can even become overwhelming in a supermarket with all the people around and registers beeping.
The second option is Off and is the default one.
The third option is Noise Cancelling. It has four strength levels and it does a solid job at the higher levels.
The Freebuds Pro 2 case has a 580 mAh battery, and each bud has a 55 mAh battery. Huawei's claimed endurance and our findings in the different noise cancelling modes are listed in the chart below.
Mode on a single charge

Huawei Labs Playtime

Real-life Playtime




Noise cancelling

4 hours

220 minutes/
3 hours 40 minutes




Off

6.5 hours

360 minutes/
6 hours




Awareness
(not recommended for a prolonged use)

N/A

200 minutes/
3h 20 min






Huawei promised 40 minutes for charging the earbuds from 0 to 100% in the case. We charged the buds at least 20 times and the average is just shy of 45 minutes – pretty decent.
The company also claimed the Freebuds Pro 2 case fills up in 60 minutes, provided the buds aren't inside. Our real-life charging times were consistently in the 70 to 75 minutes window.
Wireless charging takes twice as long – up to 2.5 hours from 0 to 100%, so if you are in a hurry plug in a cable.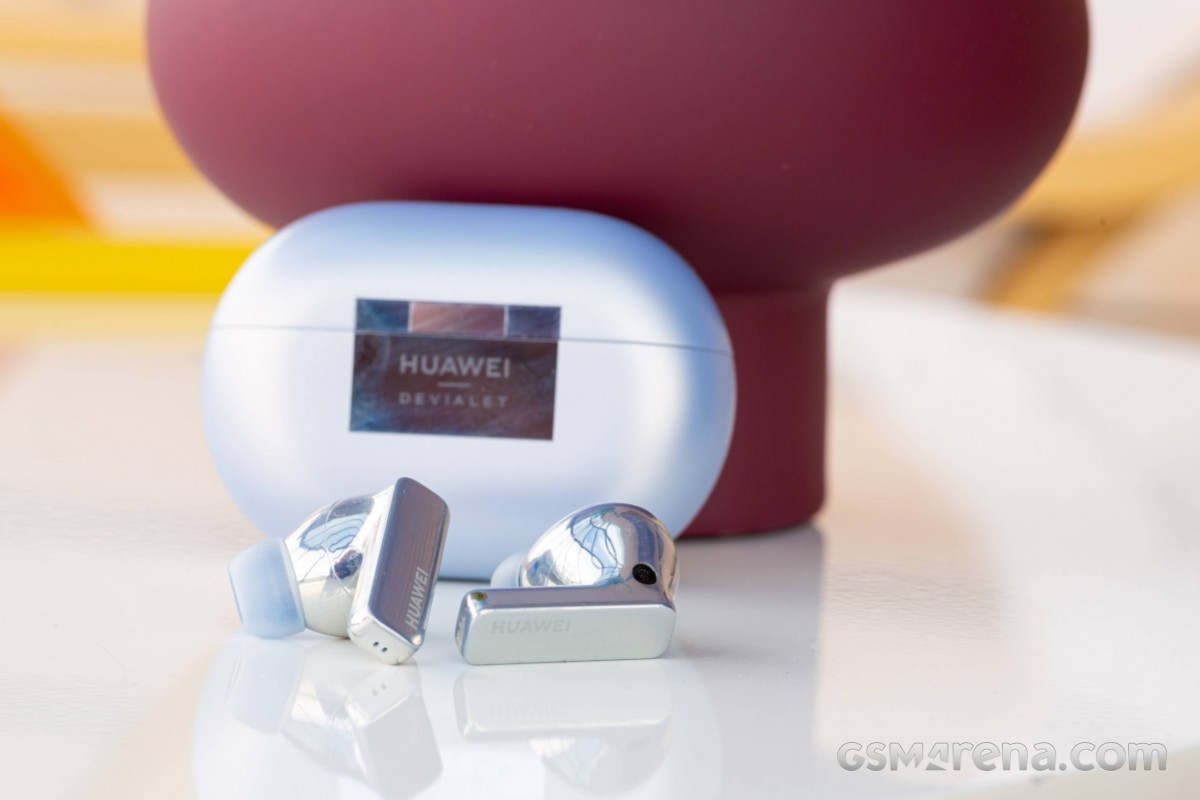 Huawei did an impressive job with the Freebuds Pro 2 – unrivaled sound, sleek design and solid battery life, combined with excellent noise cancelling.
Priced at €199 they certainly aren't cheap, but they still feel like a great deal. Even more so when you factor in the freebies Huawei offers in most of its online stores – like a free Watch Band 7 or a discounted Scale 3. This is clearly a device worth buying and we can only recommend it so much before we run out of superlatives.